You wrote a stellar cover letter. You aced the phone interview. You visited the office and interviewed with the entire team. Then after a few days of silence, you receive an email from the hiring manager telling you they chose another candidate.
Well, that's not what you wanted to hear.
Even though the outcome isn't quite what you were looking for, there are still ways to maintain the connections you built during the interview process. With a little verbal dexterity, you can show gratitude for the opportunity to learn more about the company, reiterate your interest, and build a foundation for applying to jobs in the future. Here are a few words of wisdom to keep in mind for how to respond to a job rejection email.
Tips for How to Respond to a Job Rejection Email
Being rejected from a job is an emotional experience, especially if you really wanted to work for that employer. It might be tempting to respond with frustration, but it's always better not to burn bridges. Instead, remember these three things:
Be courteous
You may not have been the final choice, but the employer wanted to get to know you in an interview and they had the courtesy to let you know that another person will fill the position. Feel free to acknowledge your disappointment in your response, but also be courteous and thank them for their time and consideration.
Be specific
You know that feeling you get when five minutes after submitting your resume to a job posting, you get an impersonal auto-response saying that you didn't get the job? You're better than that! In your response, mention something specific to the interview, such as the company's upcoming goals for the year or the company culture. Show that you learned a lot about the company during the interview.
Be open to future possibilities
If you are still interested in working for the company in a different capacity, say so! Let the hiring manager know you would want to be considered for future positions.
Taken all together, what might this look like? Here is a great example email to use when responding to a job rejection.
Job Rejection Letter Sample
Dear [Hiring Manager's Name],

Thank you for letting me know about your decision regarding the [Job Title] position. Even though my experience wasn't quite the right fit, I enjoyed meeting with you and your team at [Company Name] and learning more about your goal of [Mention a goal from the interview].

Although I am disappointed that I will not be joining your team as [Job Title], I am still very interested in [Company Name]. I would love to be considered for future positions that you feel would be a better fit for me.

Thank you again for the opportunity to interview, and I wish your team all the best.

Best Regards,

[Your Name]
How to Respond to a Job Rejection Phone Call
Suppose the company sends a rejection with a phone call rather than an email. Responding via phone call can be harder because you won't have the same amount of time to compose your response as you would in a written format. However, the same rules apply. Just remember three key items: thank them for their invitation to interview, express your continued interest in the company even if the position is no longer available, and ask for permission to stay in touch.  
Want a more in-depth look at how that conversation might play out?  Job search guru Liz Ryan offers a suggested script to follow with how to respond to a job rejection phone call.
Moving on
If you still want to keep this company on your radar, continue to follow their social media updates and PR announcements. If the hiring manager seemed open to it, ask to connect on LinkedIn. Or, you could do what this 1970s Harvard law grad did and establish an ongoing mail correspondence with a hiring manager who rejected him (okay, maybe don't go that far). These aren't a guarantee that you'll get a job in the future, but you will keep the lines of communication open. In the meantime, there are many more companies out there that would love to interview (and hire) you.
Looking for more job search advice?
Subscribe to the Scouted.io newsletter for more tips and tricks for navigating the job search, application, and interview process.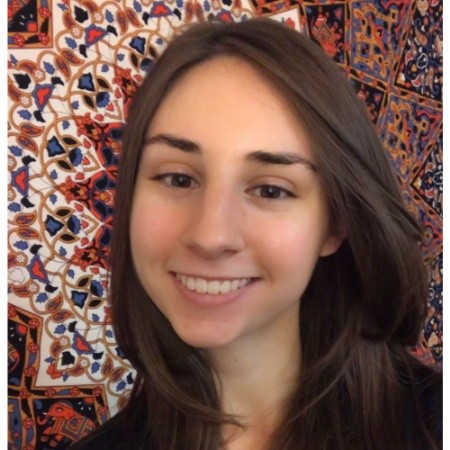 Janine Perri is a freelance writer and marketing professional based in New York. She has experience writing about topics in business, marketing, technology, education, travel, and language services. She has also taught English in South Korea as the recipient of a Fulbright scholarship.