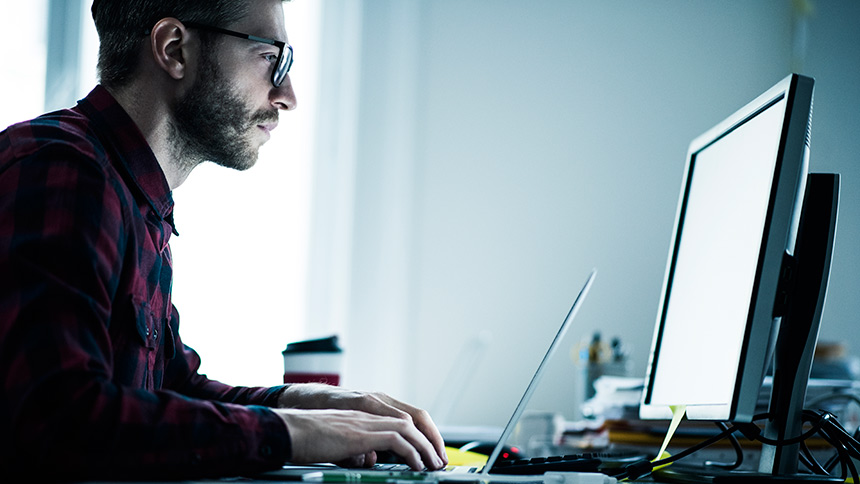 So you've wanted to be a journalist since you were 12 and have a framed picture of Dan Rather on your nightstand to prove it. Cool. Hashtag career goals.
Kick off "Operation Become a Journalist" by getting the scoop on the job from a couple of seasoned pros. Then go break that story.
What exactly does a journalist do?
Journalists are storytellers. They write and report news stories about everything, from social issues and politics to sports and entertainment. A journalist presents information so folks can form opinions and make prudent decisions. "Journalists educate and inform the public about events and issues and how they affect their lives," says Rebecca Briscoe, Houston Style Magazine national features reporter.
But getting to the story takes some legwork. A journalist spends time perusing press releases and developing story ideas; verifying facts; researching and investigating a single topic (sometimes for years!) for in-depth, long-form pieces; cultivating sources and relationships; and interviewing subjects.
And depending on where the journalist works, the job may entail anchoring a newscast, on-the-spot reporting, taking photos and producing content, including videos, for social media platforms.
What skills does a journalist need?
A mean pen game goes without saying. That includes having a voice that stands out. "The same way a verbal storyteller has a voice and a presentation style, so too should the journalist," explains freelance writer Cari Shane, who's written articles for various publications, including The Washington Post, Budget Travel and The Huffington Post. "The way words are written is key to the final product."
Interviewing and interpersonal skills are important too. Extracting info from some subjects can be like pulling teeth, after all. You should also understand how media is consumed.
Does that mean I need digital skills?
You don't have to be a digital deity, but experience with HTML and CMS, on-air content systems such as ENPS (Electronic News Production System), digital editing software and analytics is smiled upon.
"Hootsuite is a great way to manage social media platforms, Dropbox is the best method for me to share secure files, and Tweetbinder is my lifesaver when I want to quantify social media trends and engagement," offers Briscoe.
Speaking of the digital space, are bloggers and people who report on celebrities journalists?
There's no consensus on what makes someone a journalist, so the answer depends on whom you ask.
"They're journalists if they approach their work as journalists [do]—that is, taking the job seriously, being a stickler for accuracy and writing well," says Kent Klein, substitute host of the POTUS channel on SiriusXM.
"I consider myself a journalist because I have fact checked and researched my topic thoroughly," says Briscoe, adding that most of her pieces offer serious, thought-provoking content.
Who's my supervisor?
An editor, also known as the gatekeeper.
Do I need a journalism degree to break into the field?
"There's nothing wrong with a journalism degree, but I would prefer a content-based discipline—economics, politics or foreign relations, for example," says Klein. But experience is what really seals the deal. If you can get the story and translate it to paper, you're as good as hired. Knock out a couple of internships while you're still in school to get a head start.
Now, hop on over to the job board to find the perfect journalism job.