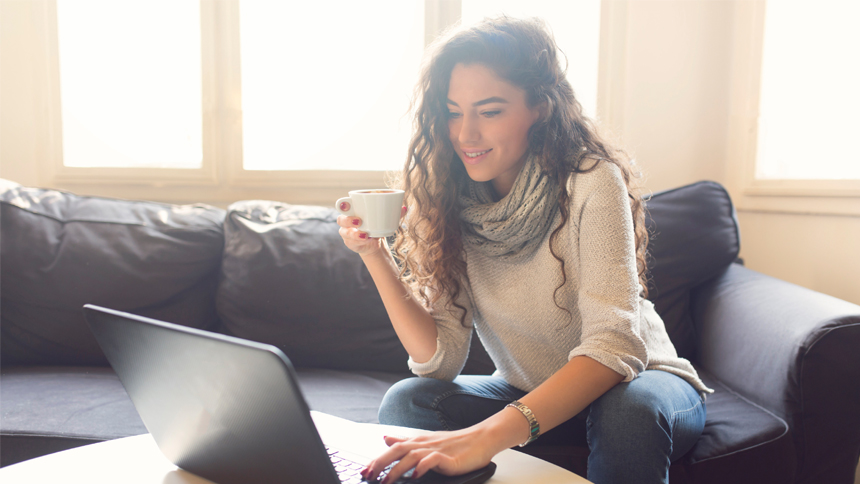 Congrats! You've made it to week 3 of the #WeekendJobSearch, our ongoing series that breaks the whole job-search process into 13 totally doable to-do items.
Last week, we set you up for job-search success with a goal and way to track your progress. (If you're just jumping in now, check out week 1, when we started small and purged old job-search materials.)
This week, we're focusing on cleaning up and optimizing your social presence to make them as professional and attractive as possible. This means making sure your online presence attracts and impresses hiring managers, and does absolutely nothing to scare them away.
The #WeekendJobSearch Assignment #3
Clean Up Your Social Media Presence
1. Refine Your LinkedIn Headline
To grab a hiring manager's attention on LinkedIn, reel them in with your headline that:
Is specific to your profession

Includes your focus within the industry

Has a little personality
Let's say your previous headline was "Content Marketing Manager." A good refinement: "Content Marketing Manager Specializing in Launching Digital Campaigns. Frequent Tech Marketing Conference Panelist."
If you're unemployed, keep your desired position in the headline so you don't get passed up by recruiters. So rather than "Currently seeking marketing opportunities," consider "Content Marketing Manager Seeking New Opportunities."
2. Update Your LinkedIn Summary
The goal for your summary is to engage a recruiter or hiring manager with your experience, passion for the industry and your personality. (Need inspiration? Check out these stunningly good LinkedIn profile summaries.)
Take some time now to update and proofread your summary section. Also, research other people on LinkedIn in your profession and see what they're doing to stand out. And don't be afraid to ask friends or colleagues for feedback on your new summary.
3. Clean Up Your Social Channels
You know the rules here: Go through all your social channels—Facebook, Instagram, Twitter—to check there's nothing that would dissuade a hiring manager from considering you.
A quick checklist:
Wherever possible, set your settings to private.

Go through your photos and remove anything that shows you holding a drink, partying or doing anything offensive or unprofessional.

Scroll through your tweets and posts, removing anything that speaks negatively about a previous employer, about another person or is complain-y.

Take a minute to re-tweet or share something exciting going on in your industry to show you're on the pulse of current trends. Keep up this habit!
And that's week 3! Now on to Assignment #4, when we'll help you discover your top companies so you can start to really hone your job search.