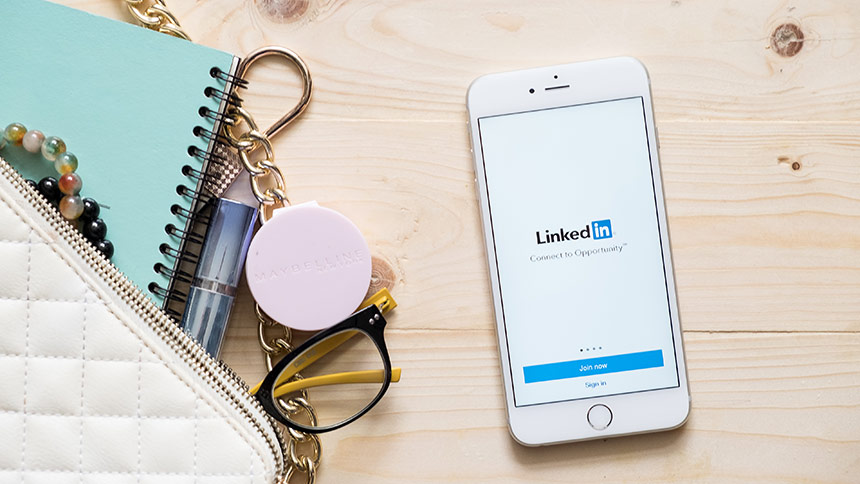 LinkedIn is one of the best resources for job seekers as well as those working to build their careers. But, since almost every update you make is shared with your network, it's important to think about the best times to make changes to your profile. Here are a few tips on when to update your LinkedIn profile during the job search, and after you land that new job.
When You're Job Seeking—and Employed
It can be tempting to update your LinkedIn profile while you're currently employed and searching for work. But while re-writing your headline and bolstering your resume can attract more recruiters, these moves can could also be seen as big red flags to your current boss.
"I would say you need to take the necessary precautions when updating your LinkedIn profile especially when you haven't communicated that you are leaving," says Randy Ksar, VP of Digital at Voce Communications. "Updating your LinkedIn profile should probably be the last step when you are currently employed and looking for a job."
But if you think you need to make some tweaks in order to snag a new job, just make sure to take these two extra steps:
Turn off "Notify Your Network." This option is found on the right column of your profile page.

Turn off "Sharing profile edits." To do this, scroll over your icon in the top right corner, select Privacy & Settings, select the Privacy tab, select "Sharing profile edits," and switch this to 'No."
When You Land a New Job
Sure, after you land a new job, the first thing you want to do is update your LinkedIn profile. But it might be better to wait, and maybe even check in with the new boss first. "My recommendation is to chat with your manager before you update your LinkedIn profile, especially if your role is public facing," says Ksar.
While Ksar says a good amount of time to wait is generally a week or so "as long as you've got your personal brand story and your role in the company defined," it's smart to consider what happens next.
"Remember, think about what will happen when you update your job title/description: one, your network will congratulate; two, your network will ask you questions about your job; three, you'll start getting recruiters and potential partners emailing/connecting with you," says Ksar.
And then there's the other consideration: What if the job doesn't work out? Sometimes, while a new gig looks great on paper, it can end up being the wrong fit for you.
So until you know for sure this new job is the one, it might be best to hold off on that update.
Ready for a new job? Check out the job board to find a great fit now.