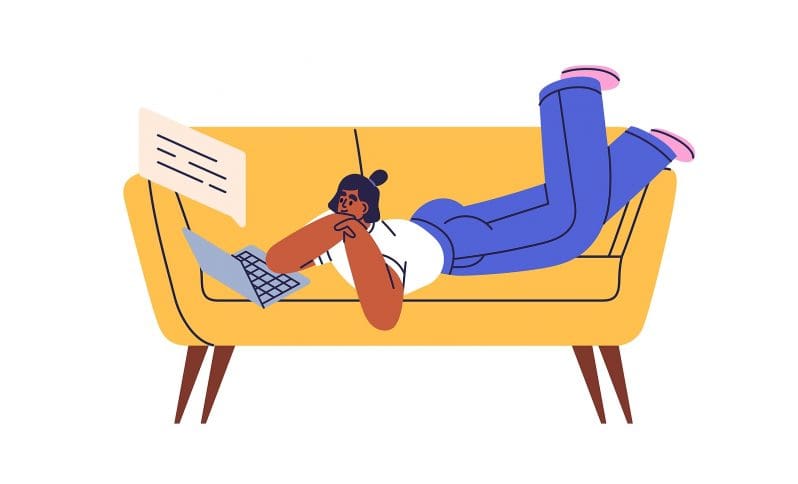 A new year naturally brings new year's resolutions as people look forward and set goals for themselves. And while there's much discourse about whether you should make resolutions or not, it can boil down to making reasonable ones you can keep. Have you set your resolutions yet? And if so, did freelancing full-time make the cut?
Making the jump to freelancing full-time can seem intimidating for those who have mainly worked traditional jobs, but countless statistics point to the fact that full-time employees are rapidly moving to freelance jobs due to a few key findings.
Here are some reasons to go freelance in 2023.
1. Freelance talent is in demand
If you've been curious about making the leap to freelancing, but aren't sure there are enough opportunities, think again; the gig economy is just expected to grow. 2023 is the year to go freelance, according to Fiverr. A large majority of business owners—78%—say they are more likely to hire freelancers this year.
"Changes to headcount and working arrangements are unfortunately necessary during cost-cutting periods, and yet businesses need to ensure staff still feel supported and morale remains intact. It's encouraging to see that savvy business leaders are turning to freelancers in order to fill any talent gaps in their workforce to avoid things such as burnout and reduced productivity," said Shany Malbin, Fiverr Business General Manager.
2. Freelancers have a high earnings potential
While starting out as a full-time freelancer may have some growing pains like keeping track of invoices, maintaining a schedule, and planning your business and goals far ahead, it also can lead you to eventually being more in charge of your career than you would've as an employee. For example, you can set your own rates, manage your own clients, and not have to worry about things that may come with working full-time such as being micromanaged and monitored. Another perk of working for yourself, especially in the current economic climate, is being able to avoid layoffs or company turmoil.
3. Freelancers have flexibility
At the end of the day, freelancing equals flexibility. Freelancers can work from home (or wherever they'd like to), have full control of their schedules, and decide their own workload. According to Upwork, 50% of freelancers said because of personal circumstances they could not work for a traditional employer, but freelancing gives them the flexibility they need.
With traditional, in-person 9-5 jobs in the rear-view mirror and the gig economy approaching ahead, think about these perks of freelancing as you drive into 2023.