Copyediting
*
Avantguild
discount applied at checkout
Self-paced instruction
7 video lessons
0h 41m of lesson content
Exercises to reinforce copyediting skills
Led by an industry expert
Lifetime access
All sales are final
Who Should Take This Course
Copy Editors, Copywriters, Writers, Editors, Journalists, PR and Social Media Specialists, Marketers
Skills You Will Learn
Understand the importance of utilizing industry-standard style manuals, such as The Chicago Manual of Style, in conjunction with house guides
Reword writing, while respecting the author's style
Choose the proper tense: past, present and future
Identify parts of speech, such as pronouns, adverbs and antecedents
Select and use the correct homophone to maintain your message
Utilize often misused grammar symbols, like en dash and em dash
Why Take This Course
Copy editors and those who utilize copyediting skills are critical content partners because they ensure all published material is readable, on brand, accurate and consistent. This course will give you an introduction to copyediting rules, strategies and tips to apply to your and others' writing.
Session 1
Intro to Copyediting
Lesson 1: A Guide to Style Guides
Lesson 2: What You Need to Know to Get Started
+ Show More
Session 2
Grammar: The MVP of Copyediting
Lesson 1: Common Grammar Mistakes & How to Avoid Them
Lesson 2: Hear or Here? Why Word Usage Matters
Lesson 3: El, Em, En-Dash: Your Go-To Copyediting Symbols Guide
+ Show More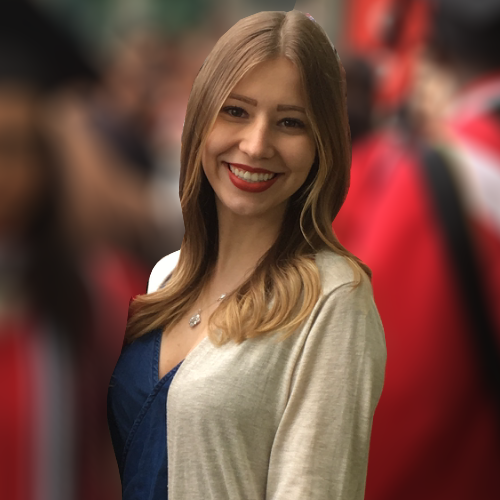 About the Instructor
Carena Tachtchouk
Carena Tachtchouk is a copyeditor/indexer at Audible and a freelance editor for Spiralized and Tasty Bytes magazine. She has also volunteered for Incarcerated Voices, a nonprofit organization that works with the Freeform Radio Initiative to explore the circumstances and conditions of incarceration. Carena graduated with a MA in English from St. Johns University with a focus in fiction.