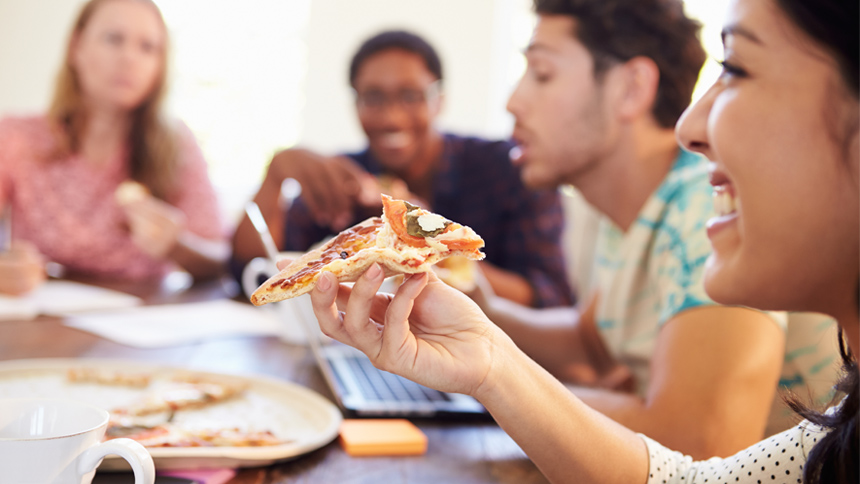 Your staff is a hard-working bunch. And while universally coveted salary increases, bonuses and promotions may be well deserved by some or all, they're a no-go considering your budget and org chart. Yet, some workplace experts say non-cash, non-promotion rewards have the potential to not only keep your staff's morale up, but motivate them even more.
"If you want to drive performance, engage employees and drive results, non-cash rewards are the most effective tools in your toolbox," argues Kimberly Abel-Lanier, vp & general manager of employee engagement solutions at Maritz Motivation Solutions.
Private career strategist and former HR consultant Mark R. Gerlach agrees. "Most studies show that employees don't actually perform better for more pay, once they have enough to live fairly comfortably," he says. "So rewarding them in more meaningful ways can lead to higher satisfaction."
So, what are these "other more meaningful ways?" Below, management specialists share "gift" suggestions for workers who've gone out of their way on the job.
1. Recognition
Sometimes, simple recognition is a reward unto itself. "Something all bosses can do that doesn't cost anything but means the world to people is recognition for their contributions to the organization," says David Ciccarelli, co-founder of Voices.com. "Our team meets every day to discuss good news and challenges, but also to shine the spotlight on an employee's accomplishments."
Jeff Gordon, a former corporate recruiter and current director of marketing at FreedomPop agrees. "Calling out the employee in a good way in a company meeting is always a positive," he says.
Psychologist Elizabeth R. Lombardo, author of A Happy You: Your Ultimate Prescription for Happiness, recommends "personally acknowledging not only when employees achieve success, but also when they put in extra effort. For example, 'Brett, I want to thank you for coming into work this weekend to get this project out on time. I know that took time away from your family, and the entire team really appreciates it.'"
These communications can take the form of emails, personal letters or public praise but, in terms of reward value, one-on-one conversations are best.
2. Time
The phrase "time is money" can be taken literally when devising employee rewards. Executive coach and management consultant Kathi Elster, co-author of Mean Girls At Work, recommends "allowing a more flexible schedule" when a staffer deserves a reward. She encourages offering employees a chance to work from home two days a week or going down to a four-day week for a set period of time.
"If your company doesn't currently offer flextime, consider making it a part of your reward structure," says Gerlach. "On a monthly or quarterly basis, look back on employee performance; if employees have excelled, allow them a flextime schedule for the following month or quarter."
3. Gifts
Of course, gifts can make good rewards, so long as you choose and dole them out wisely. Smithson-Abel says employees are motivated most when they're "empowered to choose their own rewards." For that reason, she recommends opting for gift cards from crowd-pleasing brands like Starbucks, Target and iTunes.
Anja Schuetz, a people management coach and author of Poker Cards for Managers, cautions that "rewards really only make a difference when they are something that the person really desires." She points out that an expensive bottle of wine may not mean much to staffers who don't drink wine.
"The more we know about the people we want to reward, the more meaningfully we can reward them," she says. "The most meaningful rewards are not expensive; they show that you care. Plus, you've just deepened your relationship with that person and invested in their engagement with your team."
4. Food
Free food is a big deal in an office, especially when it's earned. Smithson-Abel recommends taking your group out to nearby lunches or dinners after jobs well done. It's also a good environment to explain in detail why they earned the honor.
Jim Angleton, president of business consultancy Aegis, recommends scheduling a regular catered lunch for senior staff to recognize outstanding efforts. The "senior staff" part is important to put the team's good deeds on the corporate record.
5. Escape
Sometimes it's a pleasure just to leave the office.
"Taking your staff outside of your physical workspace for the express purpose of doing something fun will always be well-received—a refreshing escape from the day-to-day," says David Jacobson, founder of TrivWorks, a corporate team-building consultancy specializing in group trivia games. "So long as the activity is appropriate for your specific group, if you can afford to bring them somewhere and show them an amazing time, your staff will feel rewarded."
At the end of the day, the best judge of employee rewards is you. You know your staff better than anyone, and you can probably remember a time in your own professional history when you felt deserving of a few corporate yum-yums. The goal is to let good employees know they're doing good work and motivate them to keep at it.
Looking for a great way to reward you employees? Enroll your team in Mediabistro's Corporate Training Program. With fully-tailored training in key topics across the media industry like Digital Analytics and Public Speaking, you'll build out your organization's skills to successfully compete in today's market.