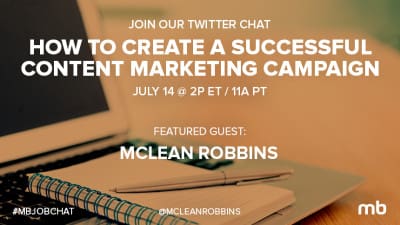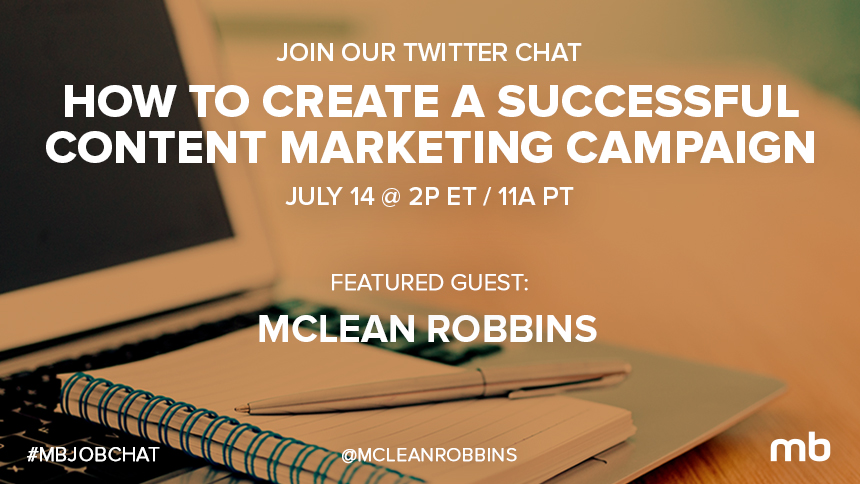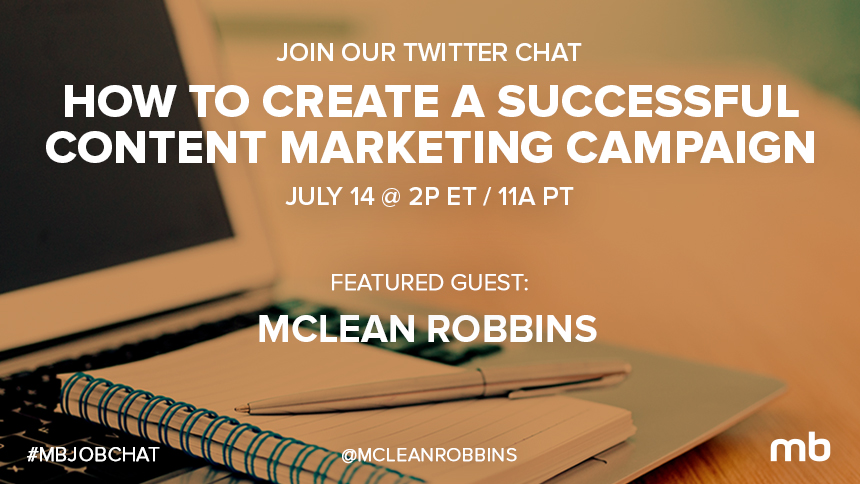 Content marketing is a hot media buzzword right now, but what does it really mean? Why is it so valuable to brands? And how can you create a marketing plan that can have results?
Find out the answer to this question and more by joining us on Thursday, July 14 at 2 p.m. EST/11 a.m. PST for our next Twitter chat!
Digital content strategist and Mediabistro instructor McLean Robbins is chatting with us and your fellow media professionals to break down why content is so important, the current and future state of content marketing, and how to build an effective content strategy for you or your brand.
Who: @Mediabistro, @McLeanRobbins and YOU
What: #MBJobChat
Where: twitter.com/mediabistro
When: Thursday, July 14 2 p.m. EDT/11 a.m. PDT