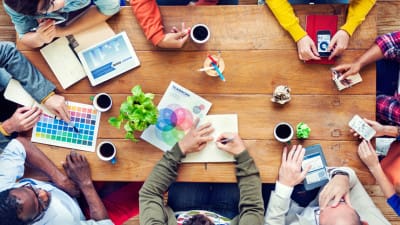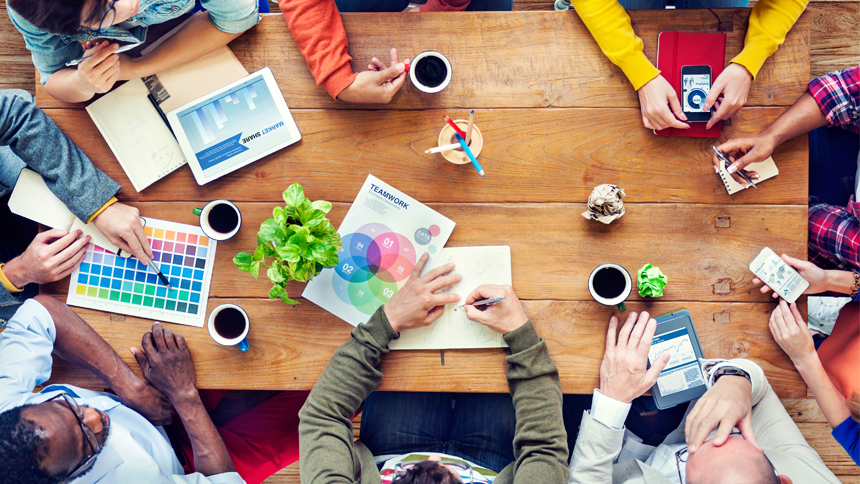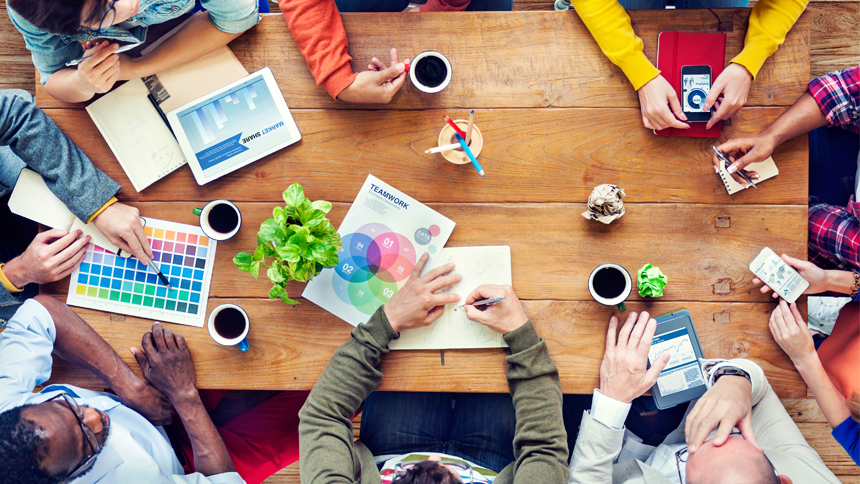 You've used your design skills to help others bring their creative vision to fruition long enough. It's time to take a seat in the art director's chair and execute your own wildly imaginative ideas. Check out what pros say about art director positions, then get those creative juices flowing!
What exactly does an art director do?

Specific duties of art director positions may vary depending on industry, but in general, art directors set the artistic tone of a project, using visuals to bring concepts to life for websites, magazines and newspapers, ad campaigns, television and film, photo shoots and video games.
"Every day is different, [and] that's what I love most about my job," says Kaitlyn Angstadt, senior art director at Brownstein Group, an advertising agency in Philadelphia. Angstadt spends some days holed up in a room with other creatives conceptualizing an ad campaign while others are spent creating a brand's identity or layouts for a print ad. And then there are the days she's at a photo shoot overseeing its production, ensuring the concept is realized.
It's all about kick-ass imagery, according to Michael Brittain, who functioned as FX Networks' art director during his years as the cable channel's director of print. Brittain was responsible for coming up with movie, TV and video-game posters and turning those ideas into iconic imagery to use in ad campaigns. "It can be very challenging to create a piece of art that is good enough to hang up on the wall, that you're proud of, that sets the bar higher for art in entertainment advertising," says Brittain, now the creative director of Ignition Creative, an integrated marketing agency based in Playa Vista, California.
What skills do you need?

Strong conceptual skills are a given. "To create something meaningful, you must start with a strong idea," says Angstadt. "This is the backbone of commercial art."
Good communication skills are also essential. Your team has to understand what you want in order to deliver it. Clearly articulate your vision or risk jeopardizing the quality of the project.
A background in and knowledge of art history, photography, graphic design and typography are important too, says Brittain, as is being able to create with your hands. Photoshop has made art more accessible, but "being a hands-on artist transcends just buying an application for your computer."
Who would be my boss?

Executive creative directors or associate creative directors are the usual head honchos, the latter often being the next rung on an art director's career ladder.
Are there other titles with similar responsibilities?

Though they may be higher on some company hierarchies, design directors and creative directors are also responsible for conceptualizing projects and guiding their implementation.
What do I need to get ahead in this position?

As an art director, you're always on, Angstadt says. "There's never a time when you're not thinking of new ideas," so loving what you do is important. Ditto having a thick skin. In this line of work, as with other creative jobs, you have to be able to take criticism, even when you don't agree with the feedback. If you don't hit it out of the park the first or second or third go-round, dust yourself off and try again. It'll make your home run that much sweeter.     
How can I get my foot in the door?

Kick off your career with a degree in art or (graphic) design and a sick portfolio that knocks the socks off potential employers.
Find the position you've been searching for on Mediabistro's job board.