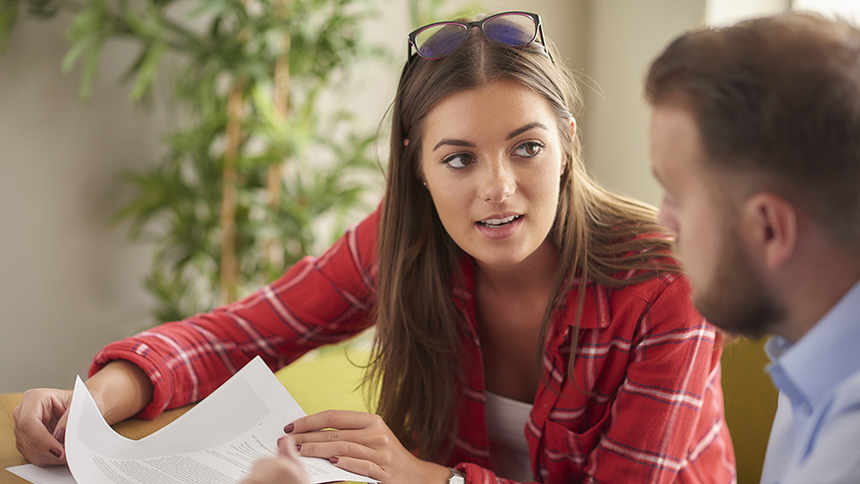 You've heard it a million times, but only because it's true: In order to compete in today's incredibly competitive media job market, you need a strong resume that sells you as the high-achieving media pro you are.
Here's how a professional resume writer brings industry knowledge to give you that much needed interview-landing edge.
Knowledge of Hiring and Resume Best Practices
Think about it: The last thing you want to seem out of touch with today's hiring trends is a resume packed with outdated features like a personal objective, a list of references and an inappropriate font.
"A good resume writer is an informed resume writer," says resume writer Alex Twersky, who notes that a major part of his job is to keep up with industry trends by engaging with human resources personnel and scouring the Internet. He and his colleagues know the conversations surrounding resume best practices and, ultimately, what grabs the attention of a hiring manager.
Want even more help on your resume? Get started with a FREE resume evaluation from Mediabistro's
Career Services
. Our counselors and writers can help you update and upgrade your resume so you can confidently apply for the job you want.
Ability to Get Your Resume Past Applicant Tracking Systems
You're probably all too familiar with the applicant tracking system, or ATS. If your resume doesn't fulfill the right criteria via your keywords, skills and other applicable information, it can be filtered out before ever reaching the hiring manager.
The seemingly quick fix? Peppering your resume with keywords and jargon to "curry favor with applicant tracking systems," as Twersky puts it. "But then the resume comes off sounding like a 'buzzword' dictionary and not like a document written by a human," says Twersky.
That's where a resume writer comes in. "If a resume is written organically and succinctly," says Twersky, "then it will not only sound professional and targeted, but it should pass muster with the digital gatekeeper at HR."
An Eye for Your Top Selling Points
Many times, we write our resumes like a laundry list, cataloging our day-to-day tasks, and leaving out what hiring managers are actually looking for: achievements.
Because your resume is the first thing a hiring manager sees—and can either be a gateway to an interview, or the end of the line—resume writers work to make sure your skills, experience and value to the company are clear as day.
To do this, Twersky says a professional resume writer works with the candidates to determine their best selling points in their career timeline, making career-related accomplishments more front of mind both for the candidate and for their resume.