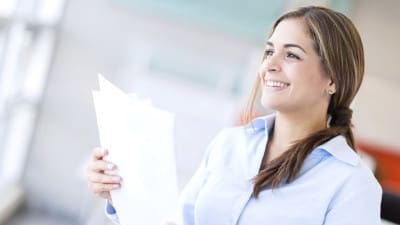 Answering the Four Most Common Resume Questions was originally published by the American Marketing Association​​.
Most of us receive a wide range of resume advice from co-workers, family and friends. Everyone has an opinion on the subject of resumes. How do you know who is right? Below are answers to the most common resume questions.
What Is the Right Page Length for a Resume?
The answer to this question varies based on a candidate's job history. Your resume length will be driven by the amount of relevant content, written as concisely as possible.
Most recent graduates with some work history will have a one-page resume. An experienced candidate who has completed numerous projects and can boast a number of achievements will likely have a two-page resume.
Many scientists and academics will have multiple pages of data due to extensive patents, publications, presentations and posters. These people will have resumes that span many, many pages.
Want even more help on your resume? Get started with a
FREE
resume evaluation from Mediabistro's
Career Services
. Our counselors and writers can help you update and upgrade your resume so you can confidently apply for the job you want.
Should I Use Bullets or a Narrative Format?
There are resume formats that are proven to foster a comfortable and quick read. Often long paragraphs or long lists of bullets causes a reader to lose interest.
It is better to start with a paragraph sharing the major responsibilities for each job, including staff count and amount of budget. The opening paragraph should be five to six lines.
Follow that narrative with a series of bullets. Up to seven bullets is ideal, so you keep the reader's attention. Bullets are reserved for the top accomplishments and should include measured results.
Do I Need to Include All of My History?
No, it is not necessary and in many cases not a good idea to show your entire history. The current guideline is to show only 10 to 12 years of relevant history.
Your recent history is of the most interest to the reader. Also, degrees and certifications that do not support or relate to your current goal should be omitted.
Furthermore, when showing your recent history, present more detail about the current and most recent role and share fewer details as you go further back into your history.
Do I Write, "Three" or "3"?
You should write the number (3) instead of spelling the word. Resumes are written to facilitate a quick read. Oftentimes a candidate will want the numbers to stand out on the page. Using the number instead of writing the number out will help draw the reader's attention to the actual number.
Debra Wheatman is president of Careers Done Write.
The American Marketing Association is the pre-eminent force in marketing for best and next practices, thought leadership and valued relationships, across the entire discipline of marketing. Its online publications include posts on industry trends, career advice and more.