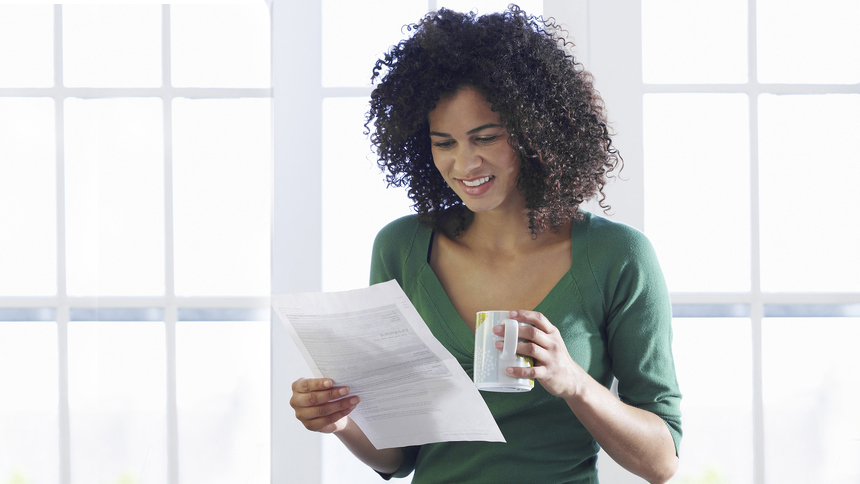 A resume can be thought of as a summation of your professional life on a page—cold, hard facts about your education; start and end dates of various jobs; lists of software programs you've mastered along the way. It's your sales tool that will hopefully bump you ahead to the interview stage of the hiring process by offering gatekeepers vital statistics about your work history.
But when was the last time you saw a car commercial that relied on mere facts to get customers onto the showroom floor? Instead, advertisers typically use a mixed bag of tactics that help potential customers develop an emotional connection with a car.
It's then transformed from a mere utilitarian vehicle to a must-have item that demands a closer look. And that's the role of a cover letter. It provides supplemental information to entice hiring managers to look at your resume and determine if you're the type of car… er, employee that best suits their needs.
"Cover letters provide important context to your application, answering questions like, 'Why are you looking for a new job? What are you hoping to accomplish? If you live in Montana, why are you applying for a job in San Francisco?'" says Sarah Dabby, head of talent at ClickTime, a software-as-a-service (SaaS) company. "The digital age provides answers to many things, but hiring managers can't find the answers to these questions in an online search."
Never underestimate the power of a knockout presentation, and make sure your cover letter has these elements in place:
Flawless Writing 
Recruiters of media professionals are especially going to be looking carefully at your cover letter, so this is your time to shine.
When applying for a job, you can't rely on good looks or charm to win over your potential employer. All you've got going for you in the pre-interview stage is your ability to succinctly convey your talents in a letter. And that letter had better be error free.
"Everyone working as a journalist is expected to have superior communication skills," says Glen Loveland, a recruiter for China Central Television. "For these reasons, a cover letter has to be absolutely perfect. That means not a single typo or misplaced comma."
And let's not forget that scanners are doing a hefty amount of the hiring workload these days. A robot won't pick up a misspelled keyword, so make sure that you have somebody proofread your letter before hitting "send."
Links to Your Work
"I'd definitely put links to your other online platforms in your cover letter," continues Loveland. "Chances are that you're going to be Googled anyway. You might as well make it easy for the company to find other examples of your professional work."
Graphic designers and writers can link to blogs or any other location where their work is housed. And for those looking for work as on-air talent, Loveland recommends linking to a professionally edited reel on YouTube or Vimeo.
"It is vital that your on-air work can be downloaded, as HR may be shopping around your file to other departments," says Loveland. Note that all of these links can be embedded onto your LinkedIn profile.
Speaking of your LinkedIn profile, it's imperative that everything is up-to-date. "I have to stress the importance of having a fully filled-out LinkedIn profile," says Loveland. Why? When someone applies for a position, a summary of that applicant's experience is sent to HR, so for more information the hiring manager will often turn to the online network.
If you haven't filled out your entire career history, you may look unqualified. In addition, adds Loveland, "When HR or a hiring manager are sorting upwards of 100 applicants a day they are not going to take the time to open every attachment."
Bullet Points
In a mobile world where listicles, memes and six-second Vine videos have captured the attention of the masses, it's safe to assume that you don't have a heck of a lot of time to capture a hiring manager's attention. Therefore, it's best to get your message across quickly.
And bullet points may be the answer. "Bullet points can be useful for a cover letter if there are multiple things to explain," says Elatia Abate, career coach and former recruiter for Dow Jones. "If one is going to use them, they should have the same strength in writing as a well-written resume—powerful verbs, information that is quantified, etc.," she explains.
Abate adds that bullet points are a good way to illustrate how you've stayed in touch with what's going on in your industry if, for example, you're trying to reenter the job market after a lengthy hiatus:
As you can see on my resume, I took time off from X date to Y date in order to care for an elderly parent. Although I was attending to family business, I kept abreast of the market in the following ways:
• Chaired local 45-member writers' association board, meeting biweekly
• Co-wrote a white paper presented at Columbia University's Advanced Journalism Techniques seminar to 150 aspiring journalists
• Launched a weekly blog [link to blog], followed by 350 people, about digital journalism techniques
Customization
Your job search can also be thought of as a high-stakes dating game. Companies aren't looking to recruit just anyone. They want that special someone who has all of the qualities they're looking for, and then some.
And customizing your cover letter to the specific job is one of the best ways to convince the company you're the best fit for the position. So steer clear of one-size-fits-all cover letters, especially since their generic tone is evident to most hiring managers and often perceived as lazy attempts by job seekers.
Also avoid the dreaded "To Whom It May Concern" greeting. Take the time to find out the name of the person who will be reviewing your application and address them properly (don't forget to triple-check the spelling of his or her name!).
"One of the best cover letters I ever got was for a digital research role," says Bonnie Zaben, COO of AC Lion, an executive search firm. "The candidate mentioned my alma mater in the cover letter—that really got my attention." Given that the position was for a research role, Zaben was impressed by the fact the candidate had taken the time to look her up on LinkedIn. "[It] show[ed] that he naturally went the extra mile, dug deeper. That resonated with me, and I hired him."
Zaben suggests tactics like mentioning the company name and the position that interests you, showing you know something about the company (an award, a recent account win, etc.) and of course, checking out the contact on LinkedIn and mentioning any common connections.
The media job-hunting race is always tight, so using every tip and technique in your arsenal isn't just a requirement—it's a survival skill. By following these recommendations, your cover letter can be the first step down a path that leads to a resume review, a face-to-face interview and the coveted full-time salary with benefits. So get going and good luck!
If you'd like your cover letter to stand out even more, consider getting the help of a pro. Mediabistro's Career Services offer everything from a quick cover letter edit to several sessions of career counseling to tackle your cover letter, networking skills, career transition and more.