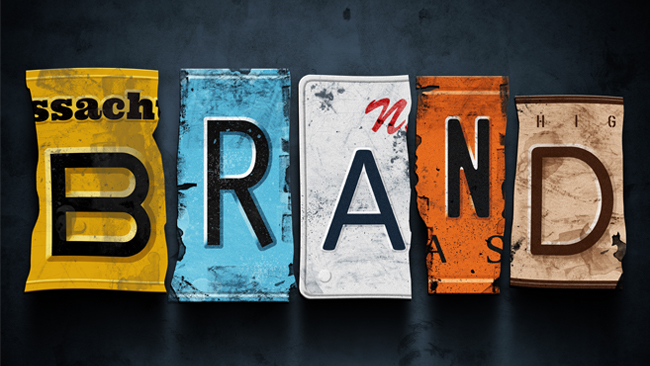 Warren Buffett's famous quote on reputation goes like this: "It takes 20 years to build a reputation and five minutes to ruin it. If you think about that, you'll do things differently." Reputation is breakable and needs to be maintained, but with a little common sense and effort you can manage your brand's view.
What are some of the things you can do to protect yourself against an attack on your brand? How do you take the steps to build and restore your brand's bad reputation? What defense do you have against personal attacks, customer complaints and blatant falsehoods? How can people get away with saying whatever they want on the Internet with little to no consequences for their actions?
We're here to shed some light on these types of questions, so read on.
Unfair attacks on reputation are nothing new.
Slander against companies and individuals is not a new subject. In the late 19th century, the expression "yellow journalism," coined by New York Press editor Erwin Wardman, described how newspaper moguls, specifically Joseph Pulitzer II and William Randolph Hearst, would use misleading sensationalized stories to improve circulation.
Hearst is the subject material that inspired Orson Welles to make the film Citizen Kane, based on the influence and corruption he acquired in the 1920s and 1930s.
Why can I say anything on the Internet?
Yellow journalism is still in the media today but, due to libel and slander laws, media outlets have to be careful about how they report the news. Unfortunately, the Internet does not have the same guidelines as print and television outlets.
In 1996 Congress passed the Communications Decency Act (CDA). The law was passed to try to regulate pornography and obscenity in cyberspace. Fortunately or unfortunately, depending on your perspective, the law protects operators of Internet services by removing accountability. Websites hosting other people's comments are not liable for the words of writers who post articles, reviews, feedback, complaints, libel statements, accusations, false claims, rip-off reports and insults.
The law keeps the spirit of free speech alive for the Internet but may enable immoral users to abuse the Web. Possibly due to so many anonymous attacks on companies, Google now gives preference to verified and identified user content and pushes the unknown authors back in the search results. Google also will remove defamatory statements from their search results.
Prevent damage by monitoring your brand.
The top two ways of gauging your online reputation is by looking at the search engine results pages (SERP) and using Google Autocomplete. By staying ahead of any negative stories, you can take a proactive approach of protecting your reputation.
If you are seeing an issue emerge, you can go into Google Analytics and look for spikes in your site traffic that will point out key events and possible red flags.
Have a plan before fixing your reputation.
Managing your reputation is a manner of organization and foresight. Make sure to set up Google alerts for all titles in question using brand names, product tags, popular misspellings (use analytics to find these), competitors, senior team leaders and key industry terms and popular search phrases. By discovering the problem, you can develop a solution.
Always have a well-thought-out plan for how to handle a reputation crisis. Sometimes the best fix to a problem is not to respond to the problem at all. Look to see if the offending website that hosts the negative comments about you will gain popularity by the rebuttals from the company or person trying to defend himself—if the site performs on other people's comments it may be a good idea not to respond at all.
Do not feed the fire.
Some say the only three laws for reputation management are authority, authority, authority. The more authority you have, the easier it is to make a big difference in where the stories will rank on the search page results. One way to establish authority is by building a social media reputation with a strong following.
This is not done by purchasing likes but by engaging with people as a thought leader or by being very transparent about your brand.
Also keep in mind that your authority can be built outside the Internet by participating in events, speaking engagements, becoming a sponsor and by joining charitable organizations. Depending on what type of outcome you are trying to achieve, authority can push your search results to page one moving negative comments into oblivion.
There are other simple steps you can take to build or fix your reputation as it appears within search results:
Own Your Past.

Address the elephant in the room. Acknowledge what the company has perceived to have done wrong. Apologize and have an action plan to make it right.

Control the conversation about your brand.

And create an online crisis-listening program to catch increases in negative conversation

before

they reach bloggers and online media.

Understand complaints your brand already receives.

Use social media to clarify customer misunderstandings, reducing overall complaints and building brand fans at the same time.

Adjust your social media response plan based on research, not emotion.

Have analytics in place to help make an informed decision. Surges in traffic from websites like Reddit, where users can deliver anonymous content, can indicate a potential crisis developing.

Monitor employee complaint platforms.

Glassdoor is one such resource.

Be proactive to prevent issues from turning into a crisis.

Use decision trees that include the steps to take when an issue surfaces online or within the media for faster handling of potential issues.

Limit potential surprises.

Own variations of your website URL, including negative versions (Yourbrandsucks.com).

Take complaints offline when possible.

This ensures both a faster response for the customer, and less visibility about the issue at hand.

Be quick to apologize to customer complaints.

Remember that a happy customer tells five fans, an unhappy customer tells 10, a fan who had an issue resolved tells 20. This is a great way to build super fans.

Be transparent when handling client issues.

Transparency here means telling the customer what happened so they understand the issue; don't make up excuses.

Fix what you can!

Understand which elements of the complaint you are able to fix and do so. Use this feedback to build a better mousetrap.

Use testimonials.

Positive feedback from influencers can help boost any image problems.

Create quality subpages from your website.

This will help push negative results down.

Reward loyal customers.

Make your clients and supporters feel appreciated by giving them exclusive content, products or experiences.

Be patient.

Building a good reputation doesn't happen overnight. And rebuilding a damaged one is an even longer process.
The Internet has changed the way reputation is handled and perceived. While it takes millions of dollars and years to build a reputable brand, it only takes 45 seconds to create a Twitter account and potentially ruin an organization's reputation online. In today's world, nothing is more important to a company's health than managing your brand's reputation.