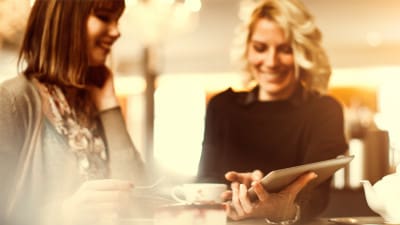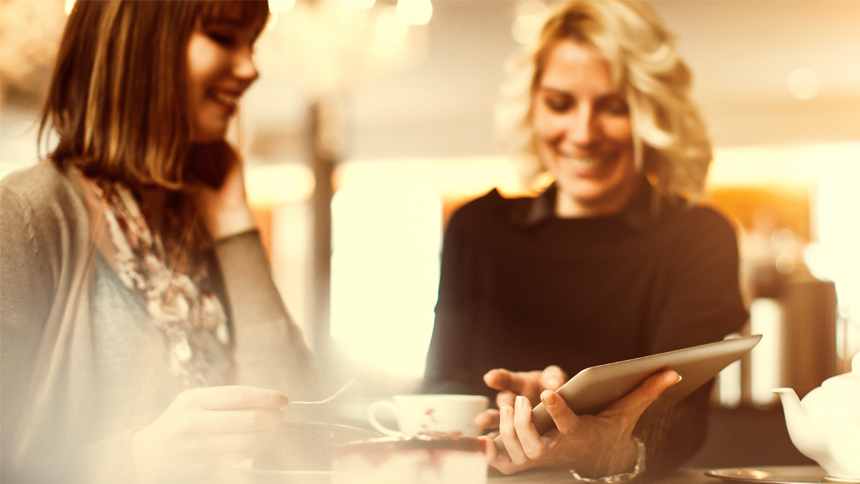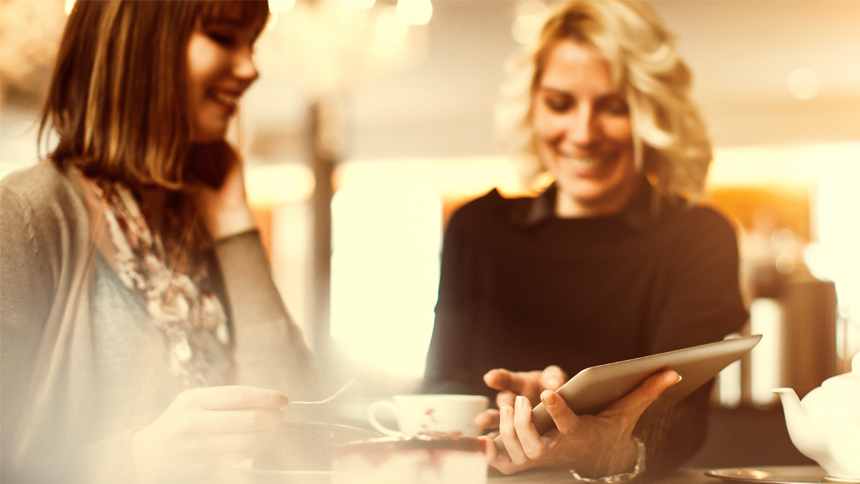 You never know when a promising networking opportunity will strike. It could be at a conference, a book signing, a friend's dinner party or just a chance encounter on public transit. In any of these scenarios, the pressure's on you to make a positive impression so that when the time is right, the stars are aligned and a job is available, your new friend thinks you're the perfect person to fill it.
In order to make your next networking opportunity as valuable as possible, check out these 7 surefire ways to turn a chance meeting into a career opportunity.
1. Just Do It
Many people don't succeed at networking because they're too shy or intimidated to even approach someone influential. Well, the well-worn phrases "you've got to be in to win it" and "no pain, no gain" apply here. If you're polite, direct and accommodating, you should be able to have a short exchange.
If you're shot down, well, that may not be the kind of person you want to work for anyway. But the first move is always yours.
2. Start with the Relationship, Not the Resume
Remember, networking is about creating a connection, not making a hard sell. "Focus first on building the relationship with the executive. It's important to make a connection before asking for anything," says Kent Lee, career consultant for Yahoo! and CEO of Perfect Resume. "This can be done by simply asking questions that show a general interest and enthusiasm in the executive's company."
Digital marketing consultant Brandon Lewin advises doing whatever you can to spark a conversation. "Get to know the person and make it all about him," he says. "If you end up liking him, then at the end ask for an opportunity to make contact."
And be aware of your surroundings. Recruiting consultant Bill Humbert encourages not taking precious minutes away from an executive's social or leisure time. Instead, "it's best to ask for a time when you may chat with them outside the event," he says. A corporate or industry event may be a more appropriate setting for a business conversation.
3. Make More Time
Don't let the conversation end without planning a more formal meeting. "You rarely turn a single encounter into a job or even job lead," says Caroline Ceniza-Levine, career expert with SixFigureStart. "So, the most important thing about meeting a high-powered executive or another influential person is to set up a further relationship."
"I'd request 10-15 minutes of her time for an informational interview," says Elene Cafasso, founder and president of executive coaching firm Enerpace. Be clear that you're primarily after information, not a job.
"It's fair to ask the executive where she thinks the best fit would be considering your skill set and career… but don't pester her for a job," cautions Cafasso. "If the executive is willing to meet for coffee or breakfast, even better. If she invites you to the office, it's a homerun!"
4. Get Contact Information
Of course, none of this following up can happen if you don't get contact information. "How do you get contact info? You ask for it," says Ceniza-Levine. "Tell him you enjoyed speaking with him and would like to stay in touch. Propose things you might stay in touch about; perhaps you're attending a conference and will update him on that. Ask for the best way to stay in touch, like email, phone or LinkedIn."
Word of advice: If someone asks you to connect on LinkedIn, make sure your own LinkedIn account is up to date in terms of both information and recommendations.
5. Know Your Industry
If you manage to get a conversation going, one of the most important things you'll want to establish is that you know what you're talking about, so be sure you do. "Know that person's business, the competitors, the broader industry and you can engage with him in a way that shows you know what's going on," explains Ceniza-Levine. "You don't want to be just an outsider looking in. Already understand the industry."
Ways to quickly brush up on your industry knowledge before a social event: Do a Google News search and read any recently published stories thoroughly. Then, be prepared to break the ice with "You know, I was just reading this morning that…"
6. Offer Something for Them
Networking requires "give and take," says Humbert. "Make sure you ask if there's something you can do for them."
Meagan Feeser, director of PR and communications for Gavin Advertising, used this insight to her advantage. "I met my now-boss three years ago at a monthly networking event she founded. When she needed help organizing the events six months down the line, I volunteered," she says.
"Based on that interaction and working together in that capacity, I was her first hire when she started her own advertising agency several months later."
7. Keep Following Up
How do you keep a relationship going without caving in and saying "Please give me a job!"? Ceniza-Levine suggests sending "a results update based on whatever you talked about in that first contact" or simply an insightful article. "There are lots of ways to follow up that have nothing to do with asking them for help on your job search," she says.
Cafasso encourages keeping in touch with monthly email updates about the status of your search. "And be sure to circle back after you speak with contacts they recommend," she says.
"Basically, stay top of mind so that, if they see something right for you, they'll forward your resume to the hiring manager."
Getting an inside referral to a hiring manager is the next best thing to getting a direct interview offer, so consider yourself an expert networker if you reach that point. And don't forget the thank you.