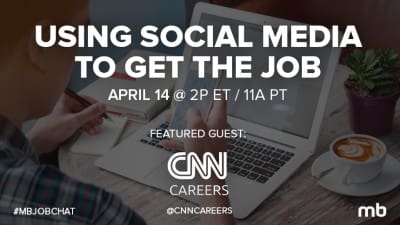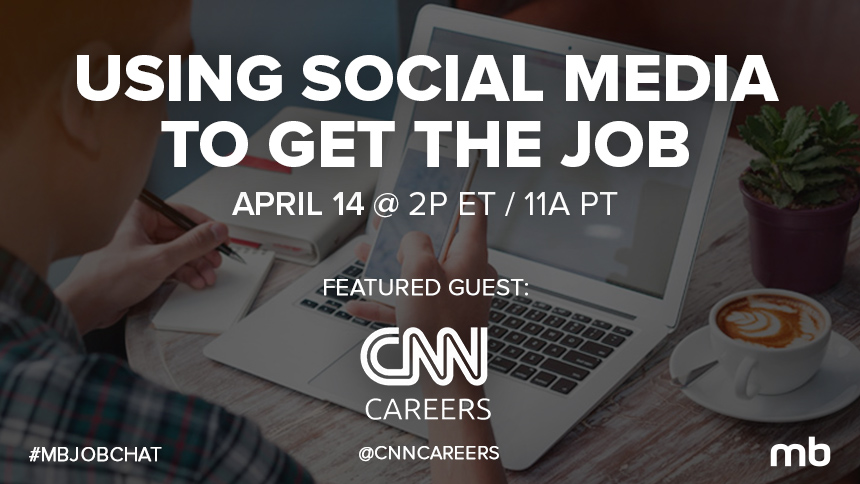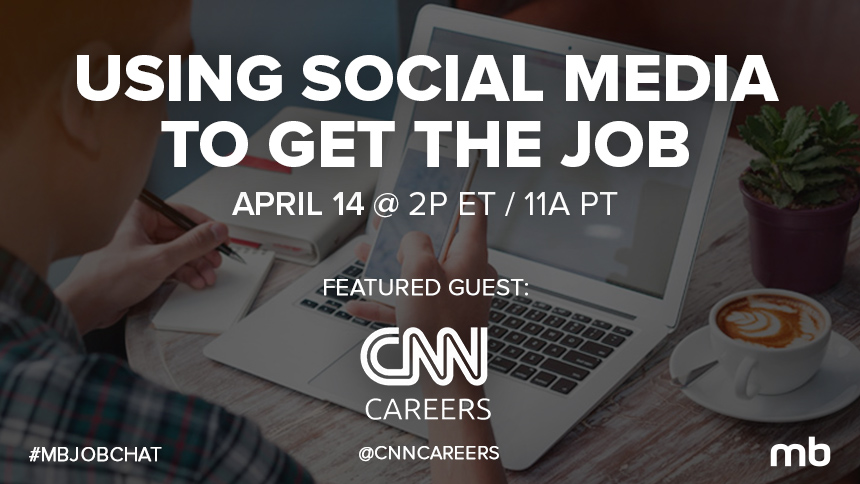 Some 93 percent of recruiters review a candidate's social media profiles before making a hiring decision. Can your online presence stand up to the scrutiny? We'll help you get there when we team up with the in-house recruiters of @CNNCareers on Thursday, April 14 at 2 p.m. ET to host our very first Twitter chat!
Join us for the hour as we chat with CNN Recruiters and job seekers like you to discuss what recruiters search for on social media profiles, what digital skills hiring managers are looking for, how you can best present your digital skills to recruiters, how to use digital platforms to score your next media job and more.
Who: @Mediabistro, @CNNCareers and YOU
What: #MBJobChat
Where: twitter.com/Mediabistro
When: Thursday, April 14 at 2 p.m. ET/11 a.m. PT
Special Bonus for Our Favorite Q&As
Mediabistro is coming to Instagram in May! If we retweet your awesome answers or questions during the chat, we'll give you early access to our Instagram account so you can get in on the fun before everyone else.