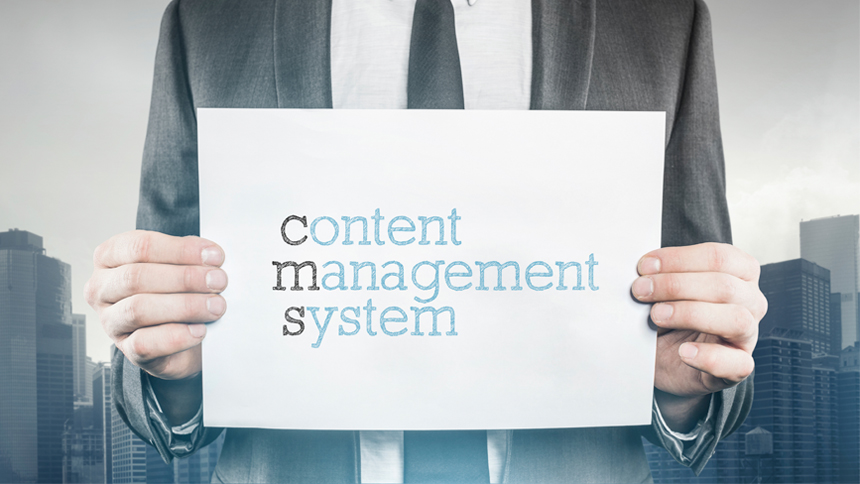 In today's digital world, nearly every media job seeker is expected to know something about content management systems, or CMS for short. Job postings require familiarity with WordPress, Drupal, CQ5 or more as a prerequisite or an almost mandatory "nice to have."
But you don't need to be a tech whiz or a developer to ace the interview questions about a CMS. Read below for the essential steps to becoming a content management pro.
Do Your Homework
If you've used a content management system before, you know that most have their quirks. Throughout my career as a content strategist (and former magazine editor), I'm almost always asked the question "do you know how to use X CMS" at some point during a job interview.
Sure, I've plenty of practice using major systems, but often, I'll encounter a system I haven't yet used. If you find yourself in the same situation, pre-empt the question by asking what content management system the company uses during an early stage interview, or inferring this information from the job posting, and do some basic research about the platform to gain familiarity and common points of discussion. You can even gently probe to see if the potential client/employer is happy with their system and discuss system migration experience if applicable.
Talk About Common Experiences
If you're lucky, you can talk about your content management experience using X or Y system that the client/employer currently has. But when you're not, you can use your general experience to discuss processes that are similar from CMS to CMS: managing publishing workflow through tools like an editorial calendar, creating dynamic experiences through user-friendly use of text and rich media, using supplemental modules to control factors like SEO.
More often than not, speaking about common publishing experiences, not specific technical skills, assures the interviewer that you are prepared to handle whatever this new CMS throws at us.
Use a CMS to Help You Land a Job
Hopefully, you're uploading your resume not just onto LinkedIn, but also to your personal website, which is nicely presented and packaged with plenty of portfolio examples, a fleshed-out "about me" page and additional pertinent information, such as a photo and links to your social handles.
Demonstrate that you know how to use basic functions like formatting to separate sections of your resume by using bold text, highlight job changes within a single company via italics or use bullet points to separate out specific experiences. But don't go overboard. Use of color, multiple fonts and overly stylized resumes (unless you're hoping to get a career as a graphic designer) are big no-nos.
You'll also want to use the attachment function to add a link to a .pdf version of your resume, preferably one that doesn't have your address on it, or, if it does, a link to a .pdf resume behind a password function.
Why? No matter how nicely you present your "story" online, hiring managers often want a traditional resume format to compare you easily to other job seekers, or to send to others within their company for review. Have client work or clips not easily found via URLs online? Make use of that attachment function to showcase your .jpgs, .pdfs, .mp4s and more, as well.
McLean Robbins is a content strategist, copywriter, digital consultant and instructor of Mediabistro's Content Management class, in which she teaches the ins and outs of various systems, including how to select a CMS that is right for your needs or that of your company or client. Find her at mcleanrobbins.com.