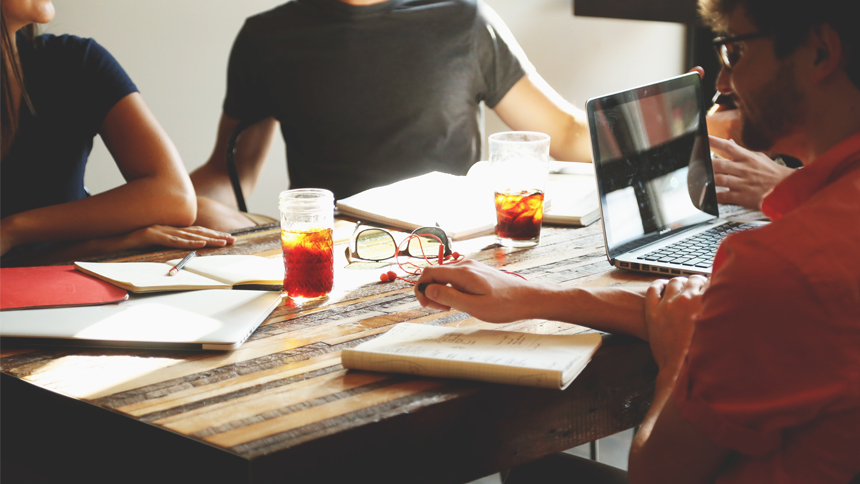 What do Nike, Apple and the Kardashians have in common? They're all huge brands that leave consumers thirsty for more of whatever they're selling. A brand manager has a lot to do with that. In an oversaturated marketplace, a brand manager makes sure products, services and even people resonate.
Read on for the rundown on what makes brand manager such a crucial marketing role.
What exactly does a brand manager do?

A brand manager is responsible for the overall image of a product or person. Key elements of the job are researching the marketplace to determine where the product or client fits in (i.e., analyzing competitive positioning, products, brands and spending); developing marketing and advertising strategies and managing those budgets; helping create designs and layouts for print and digital advertising concepts signage and collateral; overseeing promotional activities; analyzing pricing and sales; and (re)evaluating how the brand can appear to a wider consumer base.
As senior manager of brand development at Indianapolis-based U/S Sports Advisors, Jesse Ghiorzi gets to the crux of who a company or person is and stands for, and helps tell that story in a genuine way.
"I help define, express and engage the personal brands of athletes and brands of companies in the sports and entertainment space," he says. On any given day, Ghiorzi may work on building relationships with the media and other influencers, monitoring social media and trends and pitching stories to journalists.
What skills do you need?

Top-notch writing skills and creativity are tools of the trade. You have to be a strong writer in both long and short form to convey your message and crazy creative to define and express the essence a brand.
Relationship management and storytelling prowess are also critical, says Ghiorzi. You need to build and maintain trust and a cohesive relationship with all the key stakeholders. And once you define the brand, you need to be able to tell that story to your audience in a way that makes sense.
You also need good analytical skills, and adeptness at budget management and an exhaustive understanding of the product or person you're promoting.
Who is a brand manager's boss?

This depends on how a company or agency is structured. Ghiorzi, for example, reports to the president/founder of his company and recently brought on a brand coordinator as a direct report.
Are there other titles with similar responsibilities?

Publicists, marketing managers, strategic directors and social media managers may have similar job responsibilities, though job descriptions may vary by company or agency.  
What do I need to get ahead in this position?

Always have a good strategy behind what you do on the job. That involves researching the past and monitoring trends as well as looking to the future and setting goals, says Ghiorzi, and it all should fit into the grand plan.  
How can I get my foot in the door?

Ghiorzi was a speech communications/public relations major, which helped him succeed, but marketing, strategic communications, journalism and business degrees also provide a good foundation.
But your degree won't shoot you straight to brand manager. Get your feet wet with an entry-level job in marketing or publicity and work your way up.
Get a taste of what goes into branding with Mediabistro's online course, Building Your Brand's Identity.