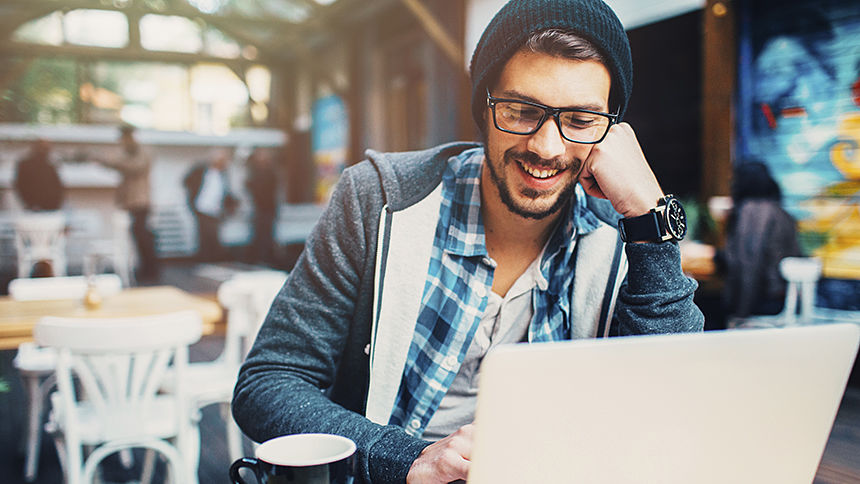 You've earned a degree and have some experience under your belt, but is that enough? To make it in marketing, it's important to stay on top of industry trends and best practices. The best marketers are always honing their skills—and thinking about what's next.
Stand out from the rest by taking advantage of free and low-cost online marketing classes and certifications. And don't forget to mention them on your resume and LinkedIn profile, and during your next interview.
Mediabistro offers a variety of video-based online training courses led by experts in marketing, advertising, copywriting, copy editing, social media and more. 
Google provides free certifications for Google AdWords and Google Analytics through its Google Partners program. Certification training will teach you how to use these tools in your daily marketing activities, and by earning your certification, your employer will qualify for official Google Partner status; this shows the rest of the world that you and your team are highly qualified to use these industry-leading digital marketing tools.
Each certification requires you to take one or more exams, each ranging from 90 to 120 minutes. AdWords certification is valid for one year, while Analytics certification is valid for 18 months. In addition to Google product certification, the Partners program gives agencies and digital marketing professionals access to exclusive training, research and product updates.
Cost: Free
3. American Advertising Federation
Advertising is an important component of marketing. The American Advertising Federation promotes this component through a unique network of advertisers, agencies, media companies, local advertising clubs and college chapters. They promote diversity, honor excellence and work together to help solve community concerns through networking, education and community service. Members also get the chance to keep up with the latest trends in technology, creativity and marketing through monthly professional development events.
HubSpot, a marketing automation software company, offers basic certification in inbound marketing—marketing that attracts attention versus paying for it. It's the only training HubSpot offers that's free and open to marketing professionals who are not HubSpot clients. This is a great basic certification that will help you identify areas where you need or want to learn more. The certification is valid for 13 months.
Cost: Free
Marketers who earn the American Marketing Association's Professional Certified Marketer credential prove they are dedicated to staying top of their field and have mastered core marketing concepts, including marketing ethics, analysis, social media and more. To apply to take the certification exam, you should have a bachelor's degree and two years of experience, or a master's degree and one year of experience. The certification is valid for three years.
Cost: $525 for members; $725 for non-members (includes application fee)

6. Marketing Webinars

Plenty of industry experts and cutting-edge marketing companies offer free webinars almost daily. Some provide more value than others, and the price you pay is often having to sit through a brief sales pitch for the webinar sponsor. Frequently held around lunch time, these webinars are easy to work into your schedule (and easy to opt out of if it turns out to be a dud).
Get started by checking out Marketingprofs' free online seminars on topics from brand management to copywriting, or twice-monthly webinars from eMarketer, an independent market research company. For search and content marketing, both Moz and Content Marketing Institute partner with other organizations to host a couple of webinars each month.
And if your company is a member of industry organizations like 4A's, you may have access to the webinars they offer—just ask your supervisor! Follow the experts and companies you admire on social media and subscribe to their emails to stay in the know about upcoming webinars and other opportunities to learn from the best.
Cost: Free