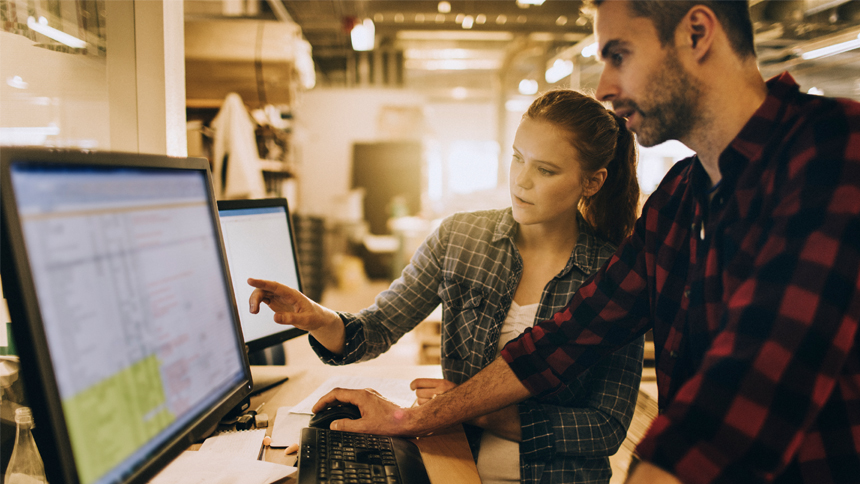 If you're looking for a job in online content, marketing or content marketing—or if you've already gotten a job in those areas—then you're probably pretty eager to prove return on investment (ROI) for your efforts.
Good news! Thanks to the power of analytics, you can prove a direct correlation between quality content and products booked, services rendered and even improved brand awareness.
Use these five metrics below to help you create a strategy that works for you.
1. Likes, Comments & Shares
Growth in visitors, fans and followers is desired by nearly any brand. But it's less important to see numbers grow than it is to see true engagement within individual pieces of content.
A number of metrics can be measured (and hopefully tracked to conversion, or users' taking the action you want them to take), but these metrics, generally from social media, are indicative of engagement within individual content pieces.
2. Return Visitors 
Many people focus on monthly unique pageviews—roughly, the number of sessions during which a page was viewed one or more times over the course of a month—and this is certainly a valuable metric.
But it's also important to see how many users visit not just once, but several times in a month. Many of the top content sites are daily destinations, which leads to a more engaged user base, the likelihood that individuals will make product purchases and more. Chances are, if people visit your site daily, you're doing something right.
3. Bounce Rate 
Many content creators care about time on site—how long an individual spends on your page. Surely, that's an important metric; and people on mobile have shorter attention spans than ever before. But we also care about bounce rate, or the number of people that hit your site and immediately leave again, or "bounce" off.
A high bounce rate can be a sign of technical site issues, but it can also indicate that you're creating content that is misleading for users, or doesn't serve their needs. If your bounce rate on a given page is high, take a close look and try to figure out why.
4. Page Rankings
Stuffing pages full of "SEO keywords" is happily a dead practice, but ranking well in organic search is still a primary goal for most marketers and content creators.
Securing a #1 search result (or even a first page result) is still an inexact science, but creating quality content that users can find in Google results is a primary goal for most. Use a tool like Moz.com to measure performance of your content for key terms of import to your business.
5. Goals
Every website will have different goals—some want users to purchase a product, others want to gain return viewership to monetize through ad sales, while still others want user engagement in service of fostering community.
Whatever your unique content goal is, it's important to craft messages and content that support your desired end result. If you're hoping to gain conversion to purchase a product or service, nurture users along the journey by providing content at all stages of the product. If your goal is to have users comment or share content, create a call to action that pushes them to do so.
McLean Robbins is a content strategist, copywriter and digital consultant. In McLean's course for Mediabistro, Skills in 60: Content Marketing, she teaches how to develop a content strategy, set a plan for new content creation and leverage key performance indicators to inform future content campaigns. Find her at mcleanrobbins.com.