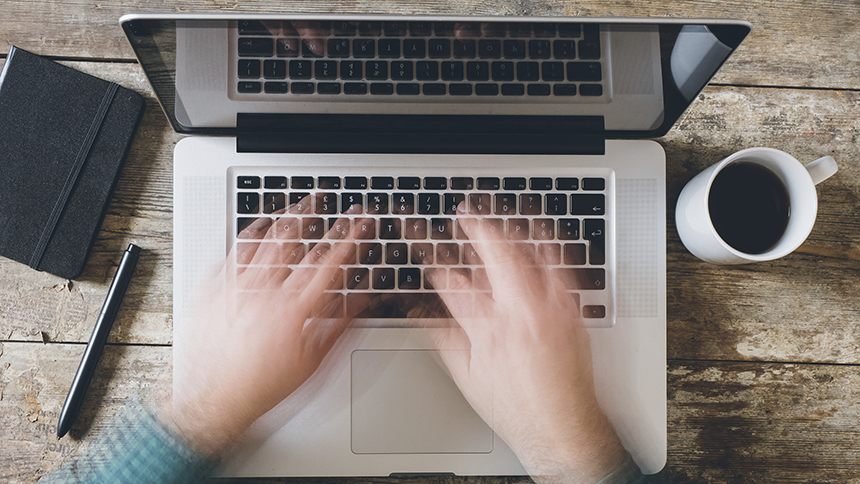 If you work with online content—and in this field today, who doesn't?—and you're looking for a job, you've probably encountered job board listings for the content specialists.
The title can include duties found across a lot of different jobs, from social media editor to content marketing manager.
Let's break it down further.
What does a content specialist do?
Maybe a better question would be, what doesn't a content specialist do?
Ryan Robinson is a content marketing lead at CreativeLive. He runs the editorial calendar for all business content on his company's blog and leads a number of other tasks.
"My primary objectives are to drive targeted traffic, grow our email lists and generate revenue for our online classes," says Robinson. "I manage a team of content writers, edit our long-form blog posts and strategically distribute each piece of content after it's published."
Alexis Grant, executive editor of The Penny Hoarder, echoes a similar all-encompassing to-do list.
"A content specialist needs to develop a long-term and day-to-day content strategy," she says. "He needs to figure out how to tell a story about whatever brand he's working on, ways to get eyeballs on what he creates and—the biggest job—how to create content the audience actually wants to read."
Depending on who you ask, responsibilities could also include social media and paid search.
What kind of background does a content specialist tend to have?
Degrees in journalism, English, public relations and communication are popular pathways to entry. But your skillset is also important.
This includes activities outside your 9 to 5, like the local restaurant review blog you built or the beauty tutorial vlog you run on YouTube.
What skills do you need?
Storytelling and creativity are a must; HTML, WordPress and SEO knowledge is significant; and editing chops are a plus.
"Writing and blogging skills, and experience growing your own personal brand are all valuable," says Grant.
Who would be my boss?
This varies as well. Your boss could be anyone from a marketing manager to the Director of Content Marketing to the CEO herself.
"I'm really lucky to be my own boss," says Brianne Burrowes, the founder and CEO of I Want Her Job. "But even though I dictate my hours, ultimately, our readers are the boss of me! If I'm not providing the stories and content they want to see, then it doesn't matter."
Are there other, similar titles?
Content marketer, blog editor, SEO copywriter and social media manager, to name a few, are titles that share some of the duties of a content specialist.
What does it take to ace the job?
Primo writing, editing and storytelling skills are at the top of the list. And don't count out soft skills.
We asked Paul Berry, former CTO at The Huffington Post and Founder/CEO of RebelMouse, what he looks for when hiring.
"We look for people who love change in the world," says Berry. "If you love change and are quick to fall in love with 'the new,' then … every day is amazing and exciting and full of opportunities."
So, add "adaptability" to the list, and keep an eye on trends and emerging best practices.