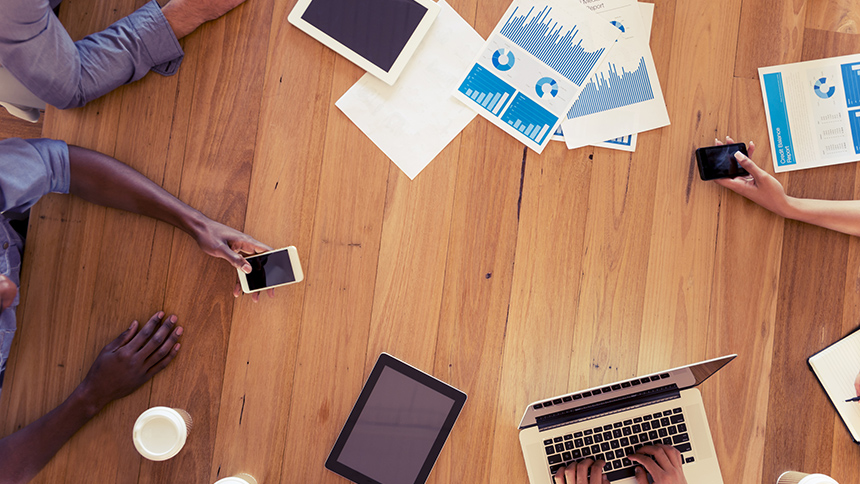 What is half analytical, half creative and all digital? A digital sales planner! If this sounds like something you want to do (we know it does), check out what an expert has to say about digital sales planner jobs—and then get ready to hit the job board and say hello to your new career.
What exactly does a digital sales planner do?
A digital sales planner manages all phases of the pre- and post-sale digital campaign process, including creating media plans, gathering campaign assets and optimizing campaigns.
Responsibilities include responding to requests for proposals and managing proposal development; recommending ad placements and content channels based on client's campaign objectives; researching user data and audience metrics; analyzing market trends; and working with the sales team to manage and pursue new business opportunities.
Amanda McLernon, digital strategy director at Bauserman Group, an advertising agency, breaks down her job into three main parts: First, she meets with clients to determine their objectives and decides if a digital marketing campaign will work.
Then she works with media buyers to put together a plan that maximizes the client's budget and meets campaign objectives. Finally, once the campaign goes live, she monitors and analyzes the digital placements to determine if the campaign is performing well and meets regularly with the client to ensure satisfaction.
Her day-to-day to-do list usually includes, among other things, going over Google Analytics data to show clients the impact of a campaign and meeting with media buyers to review click-through rates, landing pages and other campaign metrics.
What skills are required?

Strong analytical skills, including the ability to dissect raw data, are a must. You should be able to draw conclusions from the data and provide recommendations.
"If you don't understand how to analyze data, you'll never be able to make strategic digital plans," says McLernon. "Although the media buyer is making the placements, in most cases, it is still the digital sales planner's job to ensure that the overall plan is effective."   
Digital marketing is constantly changing, so the ability to research something and learn about it quickly is essential. You have to be able to stay ahead of the curve in terms of trends, says McLernon.
You also need good communication skills to work with a broad range of clients as well as internal team members to ensure everyone understands the expectations. You should be able to clearly convey to your colleagues what the client wants and communicate to the client what your agency can deliver.
Who is a digital sales planner's boss?

This varies according to company size and structure. A digital sales planner may report directly to the owner at a smaller organization and to a sales or marketing executive at a larger organization.
How can I get my foot in the door?

You need a firm grasp of the digital landscape, including what platforms work best for certain goals, says McLernon. You won't stand out if you don't really understand how the dots connect. (Well, you might, but probably for the wrong reasons.)
Strong computer skills, especially Microsoft Access and Excel, familiarity with customer relationship management software such as Salesforce and the ability to set and manage client expectations will also help you knock this job out the park.
How can I break into this field?

Get a degree in business, marketing or advertising and intern at an advertising agency or any company that manages digital media, says McLernon.
You can also find a company that will let you manage its advertising on social media. Reach out to a small company or a startup and make an offer it can't refuse: pro bono work to benefit it, and you.