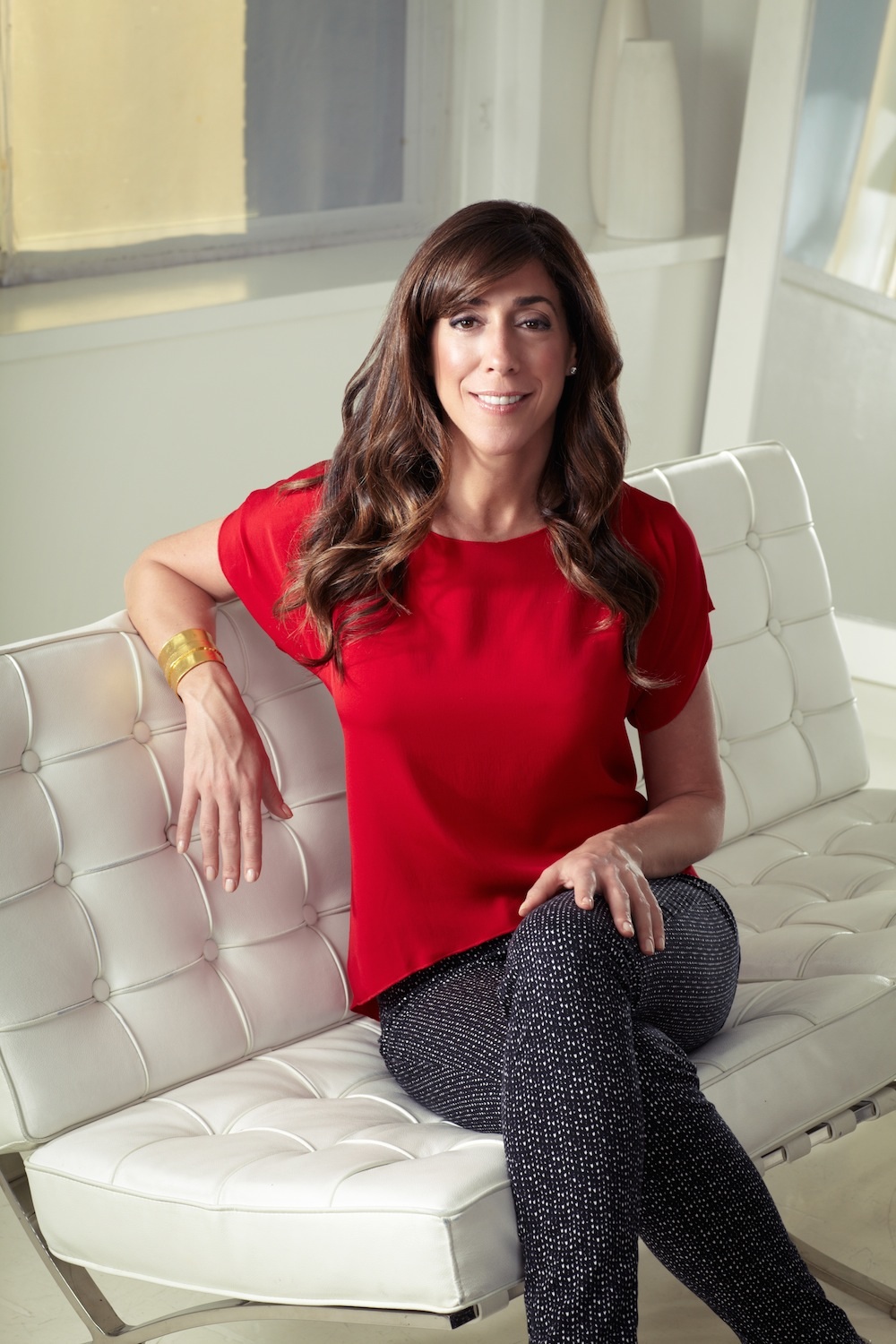 Earlier this year, Modern Luxury, the largest publisher of luxury regional magazines in the United States, welcomed Marcy Bloom as its new senior VP and group publisher. Bloom is a publishing veteran who worked her way up the ranks at Condé Nast and while at the helm of Lucky magazine became the media giant's youngest publisher.
After briefly leaving the magazine biz to volunteer for Orphan Aid in Ghana and become a certified yoga instructor, Bloom was lured back to publishing when given the opportunity to help with the national expansion of the Modern Luxury properties. In the new role, Bloom has reteamed with Michael Wolfe, the newly anointed publisher of national sales, with whom she'd worked at GQ. Here, Bloom talks about her career and how she and Wolfe plan to take Modern Luxury to the next level.
---
Position: Senior VP and group publisher of Modern Luxury
Resume: Began her publishing career as a sales assistant at Condé Nast's Self magazine. Launched All About You magazine at Petersen Publishing. Served as Midwest director at Time Inc.'s Teen People. Returned to Condé Nast as associate publisher of GQ, where she led the launch of the magazine's first-ever digital edition. Promoted to VP and publisher of Lucky. In February 2014, appointed senior VP and group publisher of Modern Luxury magazines.
Birthday: March 25
Hometown: Dix Hills, New York
Education: University of Maryland at College Park; University of Platteville in Seville, Spain; certified yoga instructor
Marital status: Single
Media mentors: Peter Hunsinger ("He was my publisher at GQ for eight years. Not only is he an unbelievable mentor and teacher and boss, but I've learned so many valuable life lessons from him.") and Roger Farah, former vice chairman/CEO of Ralph Lauren ("I told him that I was going to leave my job at Lucky basically before anyone else, and he could not have been more supportive.").
Best career advice received: "Hire people that are smarter than you and do things that you don't, and then let them do their thing."
Guilty pleasures: karaoke, '80s music, and movies like Clueless and True Romance.
Last book read: Lead with a Story by Paul Smith
Twitter handle: @MRBloom25
---
How did you end up working in publishing?
Well, I graduated with a communications degree, but I was all about surrounding myself with people that inspired me, and a woman, a family friend, was a publisher of five regional magazines. She mentored me in high school and college. And so learning from her, that's just where I went naturally.
You eventually became Condé Nast's youngest publisher (at age 36) while at Lucky. How do you think you got to that top spot so early in your career?
One [reason was] putting a lot of pressure on myself. [Having] a lot of amazing mentors, and quite frankly, Condé was such a great experience for me. We loved what we were doing at GQ. I learned a ton from the brand and my bosses there. And when you're loving what you're doing it's easy to grow and work hard, and so with a lot of support from my management and the corporate management—they really put me [in that position at Lucky]. I think if you work hard and your intentions are great and you know what you're looking to accomplish, people respond. I believe that.
Tell me about the hiatus you took from publishing after Lucky to do volunteer work.
It was great. I took a year off, actually 13 months. I just felt that I needed a fresh perspective. I'd been doing the same thing, for the most part, for so long and I lost my love for it, and I wanted to see a little bit outside of the world I lived in. So I made plans to go to Ghana to work in an orphanage. I planned on it being a short time off and when I got back from Ghana, I really got inspired by what I wanted to do next, [but] I didn't know what that was.
I was trying a bunch of different things. And I became a certified yoga instructor. I worked with two dear friends on their startups, so I was getting the opportunity to dabble in different businesses. And I loved it. And then, you know, reality comes back and you say, 'Okay, you've got to get a regular working schedule now.'

You've been in magazine advertising for a while, so how do you think it's changed with the arrival of digital media?
Such a good question. You know, I believe that one of the key things that digital has done is it's allowed you to be more targeted. And that is from a national magazine perspective, which is where I spent 17 years, you can't get as close as you can in a digital sense. And that's actually why I'm beyond inspired by what we're doing here [at Modern Luxury] because we have a closeness and an intimacy. We have editors, sales staff and marketers in each market. Our brands reflect those markets. So we're getting as close as you can via print, and that feels extremely relevant, especially because of what digital can offer.
How do you create a national advertising platform for a company that's comprised of very niche, regional publications?
First and foremost, [it's about] organizing, hiring and really making clear our mission, our program. Modern Luxury has basically been built by and from several different brands, so the national story is just now being told because we really have scale now. So step one for Michael [Wolfe] and for me is to simplify and organize our messaging to the advertising and marketing community based on what we know about our consumers and what they love and get from Modern Luxury. We have so much content on the local level, and so many editors, that we are harnessing all this information to be able to create a powerhouse brand.
And what's interesting is that our national editorial director and our national creative and fashion directors, they look at the brand from one lens, and then each editor-in-chief, with the knowledge of their market, they get to look at it from that lens. So the direction is set from a national perspective. For example, Macy's pioneered with the concept of 'My Macy's.' They shifted their whole strategy to 'your stores,' the store you go to, wherever you are, in New York or in Atlanta. That product reflects the sensibility of the people in it.
So you walk into your Macy's and you say, 'This is for me.' I look at our media content the exact same way. And that's what we're talking to clients about: we're able to get closer because we're actually speaking to you where it's most important, which is your restaurant, your home, your neighborhood, your luxury. And because we have so much staff and so many editors, we actually can credit national fashion stories in Chicago, in Atlanta, in Dallas, in Houston. And that is a gift to the consumer, and then clearly to the advertiser.
What initiatives are you working on now for Modern Luxury?
We just finished conducting a research study that looked at our top 15 markets, the habits of the affluent and the luxury consumer and what drives them to do things. And the biggest driver is philanthropy. So that's one thing we're working on. Because our November issue is our philanthropy issue, in every market, we have built and are going to roll out shortly a philanthropy program surrounding what we've learned.
Really the concept is, how do we celebrate local charities and give them national voices? We want to create a large network of small regional-based charities and launch them into being bigger brands, and tying in clients where we can. [The goal is to] become, to the consumer and to our reader, a place to go to help strengthen and grow an important issue or important initiative in their city.
What words of advice do you have to people just starting out in their careers?
I think you have to trust your instincts. Say when you're on an interview, you have to stay true to yourself. You have to be balanced in everything you do. And if you bring passion to it, then you're golden. I believe if you stay true to who you are, then you show confidence. And people want to work around confident people and you add value when you are.
This interview has been edited for length and clarity.
Transcription furnished by: RA Fisher Ink