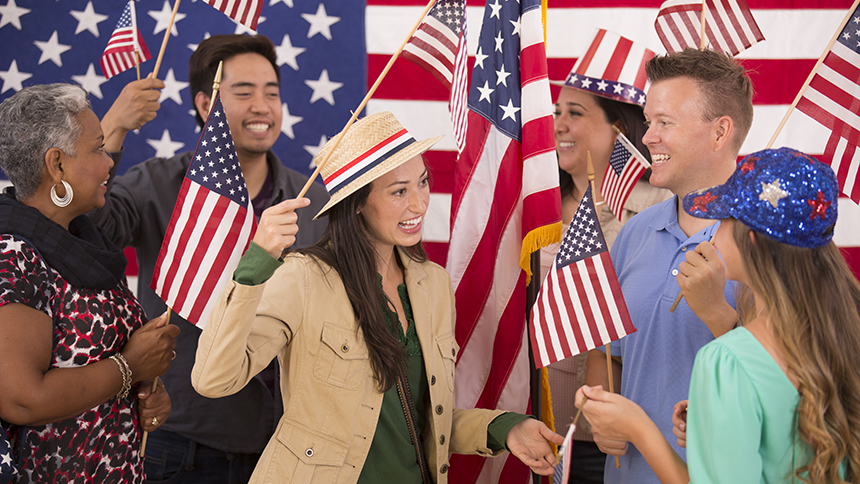 The 2016 presidential race feels like the most intense and controversial election our country has ever seen. And there's plenty of action in races down ballot, too. Can you imagine being the brains behind a campaign's operations?
If you're looking for a job, and you're contemplating jumping into the political fray, check out these four skills you must master if you ever want to cut it in politics.
1. Flexibility
Working on a political campaign is very similar to working at a startup, except unlike a new company that's constantly evolving over several years, a political campaign has about 19 months to make it work.
What does this mean for a campaign employee? You must work fast, you must be flexible, and you must be committed. The days and hours may not be short, but the "product" you're working on will have a global impact once it comes to fruition.
2. Creativity
Political campaigns have limited finances and little time but a lot of work to get done. Politicians need employees who approach problem-solving in innovative ways.
Campaigns are no longer just based on policy; they're based on engagement, and figuring out how your team can present a politician's opinions in a succinct, resonating way whether it's a tweet, a slogan or TV spot.
3. Social Media Chops
A news channel may or may not air a candidate's speech. So how can their supporters hear their message? Social media, email and blogs are a candidate's main resource for reaching voters, and each presents challenges. How can you ensure a Facebook post won't get lost in a voter's feed? Our inboxes are constantly flooded with new messages, so what subject line will a voter actually open?
Without an engaging strategy, a politician's message is easily lost in today's digital world. It's a campaign employee's job to make sure their candidate's voice is heard.
4. Overall Smarts
Campaign employees must be educated on the election, the candidates, the issues, the policies and more, just to contribute to everyday office conversation. They also have to be up to date on technology, trends and platforms to best execute a candidate's strategy.
Employees must be quick, eager and articulate. Campaign employees are often de facto spokespeople for the candidates, so they must be professional in high-profile situations, and calm in stressful environments, and alway present their candidate's platform in the best light.
Working on a political campaign is no easy task: It takes skill, knowledge and endurance to survive the cut-throat world of politics. However, if you have the chance to work alongside a politician, you'll learn skills that will take you through your entire career—regardless of whether your candidate wins.