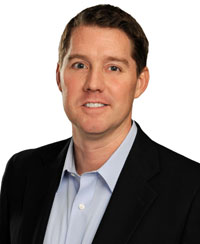 Update: Eric Noe is no longer the managing editor at ABC News Digital.
Eric Noe knows digital news. The journo, who began his career at the Atlanta Journal-Constitution, has been with ABC News Digital since 2004. His current role as managing editor means he's leading editorial operations for ABCNews.com and overseeing a team of 40 across all verticals. His day-to-day consists of finding innovative ways to package news online, as well as integrating social media, mobile and video-streaming strategies, all while coordinating coverage with ABC News broadcasts.
Here, Noe speaks with Mediabistro about covering breaking news—such as last year's Boston Marathon bombing—in the digital space; shifting trends in news media, specifically in mobile and social media; and tips on succeeding in this rapidly evolving industry.
---
Name: Eric Noe
Position: Managing editor at ABC News Digital
Resume: Started his media career in 1997 as a bureau clerk at the Atlanta Journal-Constitution, where he wrote obituaries, letters to the editor, local features and more. After a yearlong stint as an editor, he went back to school to earn his master's degree in journalism at Northwestern University in Chicago. He stayed in the city to work for Reuters' Midwest bureau, covering business and commodities news. In 2004, he joined ABC as a general-assignment reporter. Later, he became the business editor for ABCNews.com, then moved on to managing the edit desk. In 2010, he became the site's deputy managing editor. Last year, he was promoted to managing editor.
Birthday: January 5
Hometown: Atlanta
Education: BA in English from Emory University; master's from Northwestern
Marital status: Engaged
Media mentor: "I would say the first person who sort of drew me into this business was an old Southern columnist named Lewis Grizzard, who worked at the Journal-Constitution. My dad loved him, and I used to buy his books for my dad and read his work when I was a kid. He actually passed away a few years before I took my first job at the Journal-Constitution."
Best career advice received: "It was one of my early editors, a guy named Frank Star, who told me, I think after the first piece that I did for him that he actually liked, 'Just remember, you've chosen a business with a very short memory, so whatever you've done by the end of the day, be it good or bad, you wake up tomorrow with a blank slate. So you better come in tomorrow ready to start over again.'"
Last book read: The Big Crowd by Kevin Baker
Favorite TV shows: Mad Men and Seinfeld
Guilty pleasure: "I'm not afraid to watch bad '80s movies, so you can catch me on something like Point Break on TNT on a Sunday afternoon, and I'll pretty much watch that all the way through."
Twitter handle: @Noe_Eric
---
How is ABC News online different from its TV counterpart and how has digital adapted over the years?
Well, I wouldn't say it's different. I mean it's changed a lot, actually, since I've been [at ABCNews.com]. When I first got there, we were this little sort of Internet entity that was down at the end of the block, and we were actually in a different building than most of the newsgathering operation. And then two or three years ago, we moved into a brand new integrated newsroom, where the digital room is now back to back with the managing editors of domestic and international news. So we're kind of at the nerve center of anything and everything that goes on at ABC News, which has been great for us.
Now it's just a matter of figuring out how to take the news that's gathered and put it into the different funnels. I mean, obviously, the same way the shows like Good Morning America and World News have their own specific products and their own specific audience, it's really the same for us. We have to figure out how best to package the news that's gathered for more of a digital audience, and, increasingly, more of a mobile audience as well, people who are getting their news on handheld devices and tablets.
Are there specific mobile initiatives you've launched? 
Over the summer we hired an emerging platforms editor to manage the packaging and the delivery of our mobile content. We also launched refreshments to our mobile apps in the fall, Android and iPhone, that allow people to self-curate their mobile content. They can follow a story or subject matter that we've been producing content on, and they're able to star it within the app and get any updates delivered directly to their device.
It's something I think we'll do more with in the future because it is a way for us to allow people to feel like they're in control of what we're giving. And it's being delivered to them, rather than them having to actively go out and find it from us via a search engine like Google or Yahoo.
Is competition from other networks in the digital platform as aggressive as it often is for TV news? 
I don't know that that's necessarily what we limit our competition to these days. I mean, now our competition is pretty much anybody who's delivering news and information. And while being a part of an organization like ABC News we'll always be very conscious of what the other big networks are doing and what the other big digital entities are doing, we're also interested in what emerging digital media companies are doing. What are startups doing? How are they doing things that are different?
Can you give me an example of how your digital team covers breaking news?
One [example] that sort of was a hit with our audience, interestingly and kind of funnily, is the Justin Bieber arrest. So that's a story that obviously is not something that is going to have global geopolitical ramifications, but, yet, for us, it's a story that's going to be the story of the day. And our entertainment team had done a great job of covering all the various things that Bieber had been up to in the months leading up to that, as he seemed to have gone off the golden path.
And then when he was arrested, it became more of a news story as well. We looked at a couple of different ways that we could also take it apart and have a little bit of fun with it. He's kind of known for, on his Twitter stream, espousing all kinds of life advice through great philosophers and things like that, so we embedded a bunch of his tweets and tried to sort of compare whether or not he was following his own advice.
How else do you leverage social media?
We've gotten tremendous traffic on Facebook in the last year. We're working on building out our reporting staff and being a little bit more light on our feet and being a little quicker to react to things. You look at something like the Boston Marathon week. In an event like that, Twitter becomes a competitor, because there's so much information flying around at such a high rate of speed that we realize that if we want to resonate with people, we have to be as fast as we possibly can.
Right, so then you are in the thick of it, like every other news outlet.
It was something where, you know, that bomb goes off on Monday, and… within minutes and within hours after that, we had people on the ground in Boston, and we had a digital journalist in Moscow, digging up background on the bombers' family in Kyrgyzstan, giving us great information from there. I was actually out on the West Coast when that bomb went off, on a trip with my fiancée, so I hopped a plane back—and there's nothing worse for a journalist covering a breaking story than having to shut off your Blackberry for four hours and be essentially out of touch, and so I was toggling back and forth between the various cable coverage on the airplane TV—and then hopped into the newsroom Monday night and basically stayed there for the next five days.
We were able to lean on our sister company, ESPN—you know, this was a sporting event as well—and they gave us great information. Our affiliate up in Boston, WCVB, gave us great live streams. And by the end of the week, we had tremendous traffic. And I'm kind of proud to say that we didn't have to walk back a single fact. We got everything right and didn't have to issue any retractions, and it was a tremendous opportunity for us to show the muscle of our news division and what we can do when we [channel] it through the digital funnel.
What advice do you have for aspiring journalists looking to break into digital news?
I would say be a storyteller. When you're thinking about a story that you're covering, be thinking of what's your headline, what is the most important thing here. And think about that when you're reading or consuming video news. What is your takeaway, and then figure out how you would package it. [Storytelling is] not the straight inverted pyramid that it used to be; there are plenty of different ways to tell a story.
I think there's been a lot of talk about listicles and whether or not they are a valid way to present news, and of course they are. There's always going to be a place for the big news of the day, for extensively written and reported and sourced storytelling, but there are also ways to do it with a little bit of flair and a little bit of personality.
What would you say is best part of your job?
Well, waking up every day with a clean slate and trying to figure out how to cover the most interesting news of the day. And I think, you know, I mentioned competition from some less traditional sources.
They've kept us on our toes and they've forced us to think that you can do news and you can do things that are important and relevant to people, but you can do them in ways that don't have to be totally serious all the time.
The best part of my job is that you get to be creative about the way you want to cover the news. And that's fun, and it's a challenge, and it's dynamic, and we're lucky to be in the business.
This interview has been edited for length and clarity.