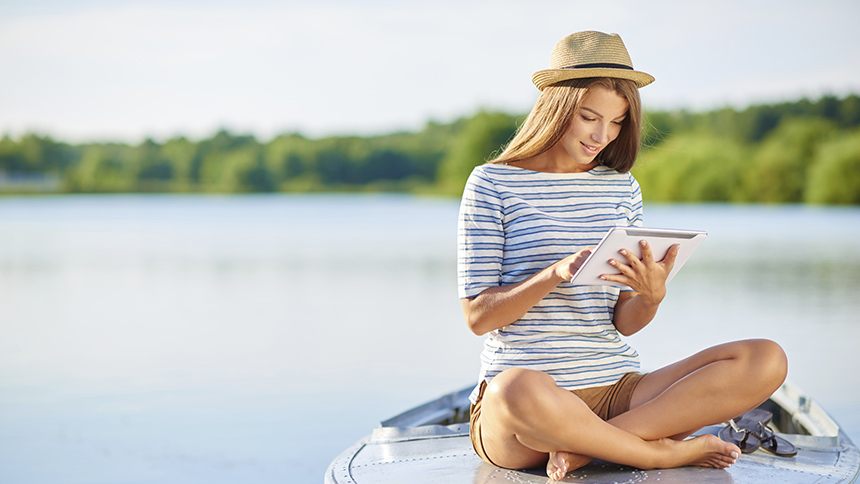 We know, we know: The weekend is still a couple of days away. But we're getting a jump on things by rounding up the latest, greatest career and job-search coverage—so you'll have plenty of time to catch up on what you may have missed during the workweek.
1. What Silicon Valley Gets Right About Working at a Startup: Here's how HBO's celebrated comedy pretty much nails what it's actually like to work for a company from its earliest beginnings; check out our job board for open positions at startups, too.
2. How to Use Snapchat in Recruiting: Hey, hiring managers: Are you up to date on using the video app to recruit and hire socially active, digitally minded candidates? Here are a few ways companies are using it to improve their talent pool.
3. 5 Easy Steps to a Stand-Out Resume: An exceptional resume showcases your value and differentiates you from the competition. Here's how to craft one in five easy steps.
4. Read These Career and Media Books to Rev Up Your Job Search: No, they're not exactly beach reading, but these media and job-search must-reads will help you bone up on the biz this summer.
5. 9 Ways to Make Your Career Take Off in Your 20s: There are a few strategic moves that budding media professionals can make that will have major positive effects on their long-term success. Learn the right steps to take now.
6. 4 Traits You Need to Work on a Political Campaign: Are you looking for a job? And are you contemplating a career in political campaigns? Check out these four skills you must master if you ever want to cut it in politics.
7. How to Pitch for the Holidays: It's not too early to pitch end-of-the-year stories to print and digital publications. Here's what three editors have to say about how writers can land holiday pitches.
8. 3 Skills You Can Learn on the Job: How many of the qualifications on a job description do you really need to have? Here's a rundown of three key skills you don't need to sweat before day one.
9. How I Kicked Off My Career as a Social Media Manager: We debut our new media pro Q&A series with an interview with Mediabistro's own associate marketing and social media manager, Franny Goldberg, who tells us how she got her foot in the door.
10. 7 Ways to Keep—and Not Have to Replace—Your Best Freelancers: Hiring managers, you may use freelancers to help fill in your workload gaps. But with lots of opportunities and no commitments, contractors can be tempted to change gigs, and leave you in the lurch. Here's how to keep your favorites for the long haul.
11. 5 Easy Ways to Keep on Top of Your Job Search This Summer: Don't let the warm weather lull you into putting your job search on hiatus. Here are easy ways to stay on top of your search, and still have a chill summer.
12. 12 Marketing Terms Newbies Absolutely Need to Know: The marketing industry has plenty of buzzwords. Which do you need to carry with you and which are just trendy? Here are the terms you need to add to your vocabulary now.
13. How to Prepare for an Interview—Fast: A recruiter or hiring manager just called you to schedule a phone interview for tomorrow. Here's what you need to do to prepare for an interview overnight.